Palestine
Slaughterer Israeli occupation forces killed four Palestinians, detained 42 children in July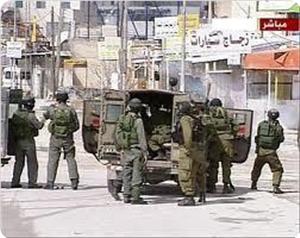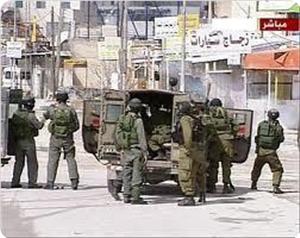 Israeli occupation forces (IOF) killed four Palestinians and detained 290 others including 42 children in July, the Palestinian Center for Prisoners' Studies (PCPS) and the Tadamun Foundation for Human Rights said in their monthly reports.
The PCPS report revealed that IOF soldiers launched 167 incursions in the Palestinian villages, cities and refugee camps where IOF had arrested more than 290 Palestinian, including 42 children, an MP, and a liberated prisoner.
IOF had particularly escalated arrest campaigns in Al-Khalil where 95 civilians were rounded up including children and sick people. More than 15 worshipers including the Imam were also arrested in Al-Aqsa mosque in occupied Jerusalem, according to the report.
The center information officer, Riad Ashkar, confirmed that IOF had arrested during July 42 children under the age of eighteen, including 14 in Ramallah, and three women one of them aged 17 years.
He said that in Beit Hanoun crossing, northern Gaza Strip, occupation forces arrested two sick Palestinians while on their way for treatment.
Ashqar affirmed that Israeli occupation escalated its repressive measures against Palestinian prisoners last month especially in the holy month of Ramadan, where IOF broke into Nafha and Ashkelon prisons and searched the prisoners for long hours.
Nahshon forces attacked Palestinian administrative detainees in Ofer court. Whereas, Israeli Special Forces, specialized in storming prisons, broke into Megiddo prison and assaulted the prisoners, the spokesman said.
Children prisoners have been also subjected to a savage suppression in Hasharon prison, in which they were detained for 3 hours under the scorching sun.
The center director said that the last month had witnessed a serious deterioration in prisoners' health conditions due to the IPS deliberate medical negligence.
Meanwhile, Tadamun Foundation said that IOF had killed four Palestinians three of them from Gaza and one from Ramallah during last month.
Ahmed Tubasi, a researcher in the center, condemned the occupation's arbitrary practices against the Palestinian people including arresting and killing innocent children and women which violated the international laws and norms.