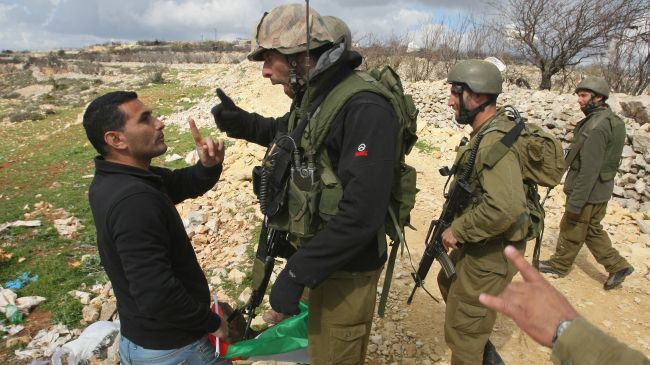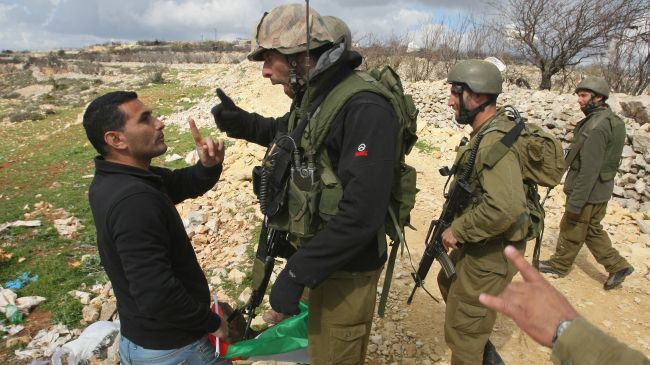 A human rights group says the number of Palestinians slain by the Slaughterer Israeli military rose dramatically in the past year.
B'Tselem has released a 63-page report showing that a total of 105 Palestinians were killed in Israeli attacks on the Gaza Strip while 11 others were killed by Slaughterer Israeli troops in the West Bank and East al-Quds (Jerusalem) in 2011.
"The picture is harsh, not because of dramatic events or a sudden deterioration, but precisely because of the routine," AFP quoted the report as saying.
The group expressed concern that no change is in sight in the Slaughterer Israeli conflict with Palestinians as the Slaughterer Israeli occupation of Palestinian lands enter its 45th year.
"This year, we enter the 45th year since Israel occupied the West Bank and Gaza Strip. What was supposed to be a temporary situation appears firmly entrenched with no change in sight," B'Tselem said.
In 1967, the Slaughterer Israeli regime occupied the West Bank, the Golan Heights, East al-Quds and the Gaza Strip during a war, but it withdrew from Gaza in 2005.
The B'Tselem report said Israel's prolonged occupation only exacerbates human rights violations.
"Human rights violations are inherent in a military occupation, and the protracted nature of Israel's occupation only exacerbates human rights violations," the report added.
According to B'Tselem, Slaughterer Israeli forces killed a total of 68 Palestinians in 2010.