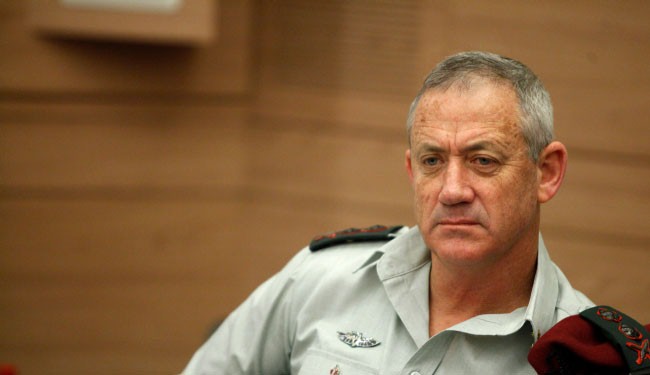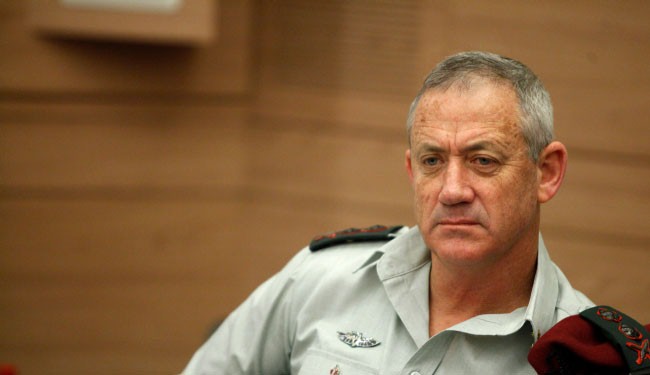 The Israeli military's Chief of Staff Lieutenant General Benny Gantz has conceded that the Lebanese resistance group Hezbollah poses a serious threat to the entire territory occupied by the regime.
The Israeli regime's top military commander further boasted that his army troops were preparing to encounter Hezbollah resistance forces in any potential war, Lebanon's al-Manar TV reported Friday.
Gantz also warned the Lebanese resistance, which handed the Israeli military the biggest defeat in its history during the regime's 2006 war on Lebanon, to avoid committing any "mistake" at the Lebanese-Palestinian borders, without elaborating.
He acknowledged, however, that a war against Hezbollah would be very difficult.
The development comes as Israeli media analysts described Gantz's remarks as a bid to veil the regime's inability to come up with a viable deterrence option against the highly-disciplined Hezbollah force.