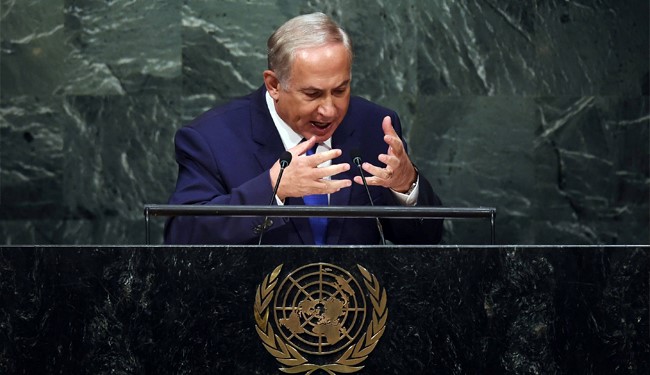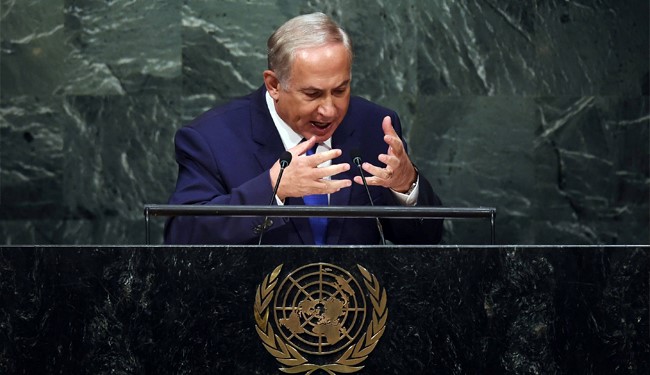 Israeli Prime Minister Benjamin Netanyahu said in his UN speech on Thursday that Israel has an unshakable alliance with the United States that cannot be affected by any differences, including on the Iranian nuclear issue.
The Zionist regime leader told the UN General Assembly: "In Israel, we never forget one thing – we never forget that the most important partner that Israel has always been and will always be the United States of America. The alliance between Israel and the United States is unshakable."
Netanyahu emphasized that US President Barack Obama agreed with him on the need to keep "arms out of the hands of Iran." He added that though the two nations differed on whether Iranian sanctions should be lifted, these differences were simply a "disagreement within the family."
Israel deeply appreciates Obama's willingness to bolster its security and military edge, and confront the challenges that the Jewish state faces, Netanyahu added; IRNA reported.