Palestine
Slaughterer Soldiers Storm Al-Aqsa Mosque, Injures Palestinian Worshippers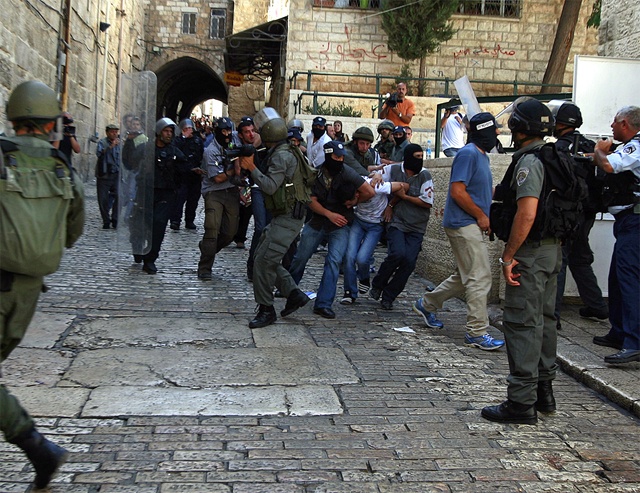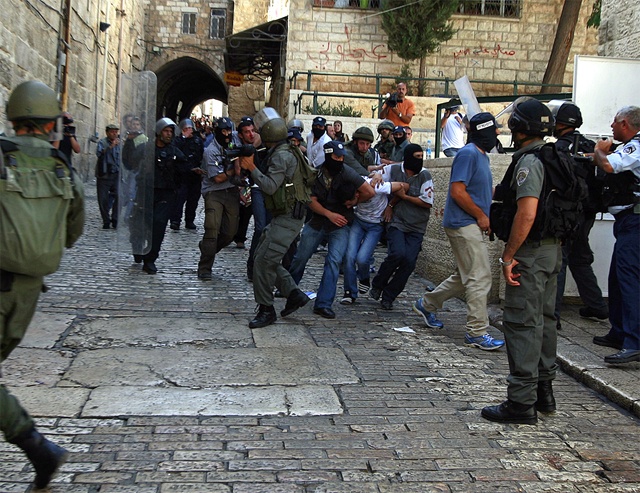 In a new desecration of the Muslims' holy sites in Palestine, Israeli occupation forces stormed al-Aqsa Mosque on Sunday, attacking Palestinians and injuring six of them.
Media reports said that occupation forces fired stun grenades and rubber-coated steel bullets at the Palestinian worshippers in the compound.IOF as they tormed al-Aqsa Mosque (photo from archive)
Palestinian Ma'an new agency, quoted the director of Al-Aqsa Mosque Sheikh Omar al-Kiswani as saying that more than 50 Israeli "special forces" stormed the compound through the Moroccan Gate and the Chain Gate during the raid.
Al-Kiswani said that Israeli forces fired worshipers with rubber-coated bullets and stun grenades, and closed the Chain Gate with chains.
The agency added that one of the holy compound security guards was struck by a rubber-coated bullet during the raid, in addition to five other worshippers who were hurt by pepper spray used by Israeli officers during the assault.
Witnesses said that Israeli forces had arrived in the early morning and stationed at all of the gates of the compound, as they strictly inspected the worshippers and all who attempted to access the compound.
For its part, the Israeli police reported the event confirming that the occupation forces used stun grenades as they raid the holy compound.