Palestine
Slaughterer Zionist Forces suppresses protests against Begin-Prawer Plan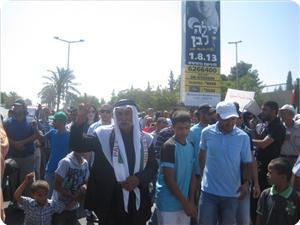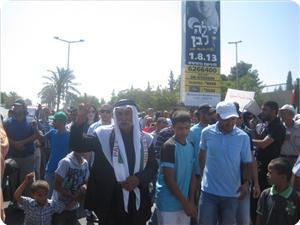 Protesters in occupied Beersheba have closed the main street leading to the so-called the Bedouin Resettlement Authority, refusing the Israeli police orders to vacate the place.
The Israeli police forces violently attacked the protesters and arrested twenty of them after being subjected to severe beating.
The protesters were holding flags and banners and chanting slogans against Begin-Prawer Plan that aims to confiscate thousands of dunums and to displace tens of thousands of Palestinian Bedouins in the Nagev.
Thousands throughout the Palestinian villages and cities inside the Green Line have participated in the protests including political and national leaders.
A general strike and large demonstrations started since the morning hours on Monday July 15th in several Palestinian cities and villages in 1948-occupied territories calling for a halt of the "Prawer Plan", that aims to displace 40,000 Palestinian Bedouins, uproot 36 villages and confiscate over 800,000 dunums of land.
For his part, Fawzi Barhoum, Hamas spokesman, stated that Prawer Plan is an Israeli attempt to legalize the Judaization of the Palestinian properties and rights.
He pointed out that the escalation of the Israeli Judaization policy came in light of the PA compromises to resume the Israeli-Palestinian talks, confirming that this bill is supported by the US administration to complete the Israeli Judaization and settlement project.
He called on the Palestinian people to resist this racist bill and to expose all Israeli plans to confiscate Palestinian lands, calling for an end of the coordination and normalization with the occupation authorities.