North America
Slaughterer Zionist Israeli army chief in Great Satan US to discuss Iran, Syria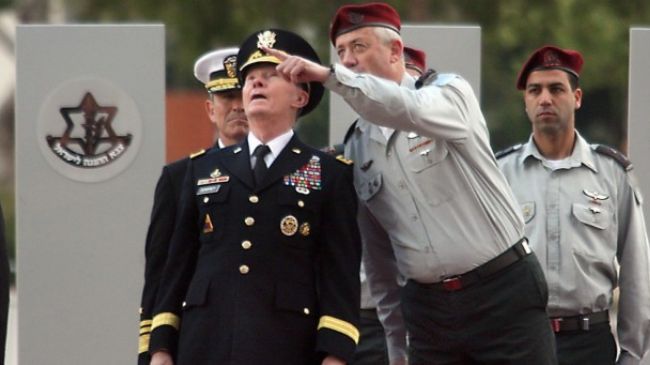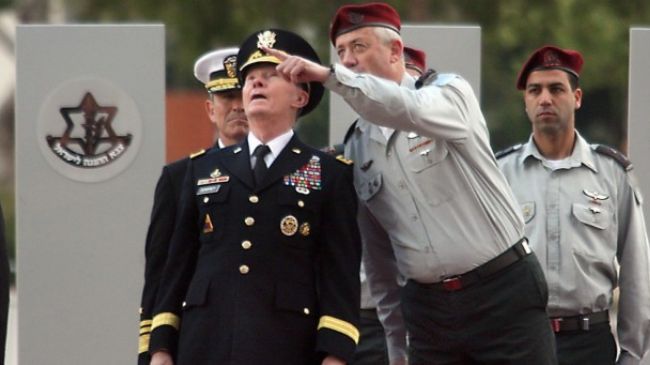 Slaughterer Zionist Israel Defense Forces (IDF) Chief of Staff Benny Gantz is on a five-day visit to the Great Satan US to discuss the Middle East developments with the American officials, with Iran and Syria reportedly on top of his agenda.
The Israeli army chief set off on his US visit on Sunday during which he plans to meet Chairman of the US Joint Chiefs of Staff General Martin Dempsey and other American officials, the IDF said.
Gantz and Dempsey will hold "a series of work meetings together" to "discuss current security challenges, the regional security status in the Middle East and military cooperation," the IDF added.
The visit comes a few days after the Syrian army said in a statement on January 30 that two people were killed and five others injured in an Israeli airstrike on a research center in Jamraya, located 25 kilometers (15 miles) northwest of Damascus.
Israel's tension with Syria following the last-week attack and Tel Aviv's military threats against Tehran over its nuclear energy program are expected to top the agenda of the discussions between the Israeli and US army chiefs.
In late summer 2012, when Israel intensified its previous military threats against Iran, Dempsey publicly announced that he would not want to be "complicit" in any such Israeli measure.
Israel has at times threatened to attack Iran's nuclear facilities based on the unfounded allegation that Iran's nuclear energy program has been diverted towards military purposes.
Iran has denied the allegation, promising a crushing response to any military strike against the country.
Gantz's visit to the US also comes a week after Director of Israel's Military Intelligence Major General Aviv Kochavi travelled to the US to meet with American officials.