Palestine
Slaughterer zionists abduct 24 Palestinians in West Bank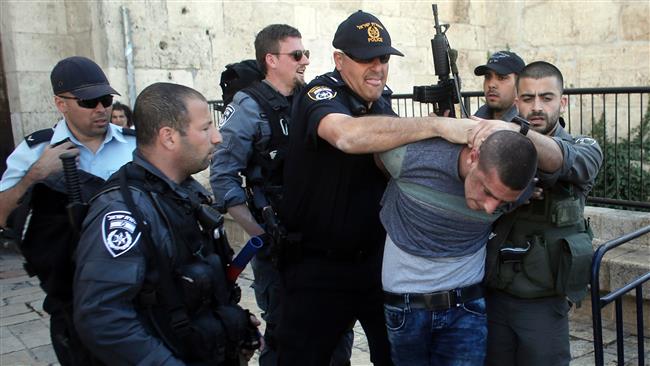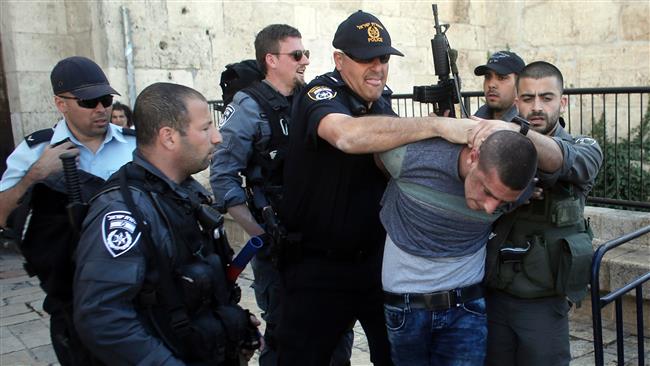 Israeli forces have abducted 24 Palestinians in several raids across the occupied West Bank and East al-Quds (Jerusalem).
The Palestinians were nabbed in Israeli raids that were conducted overnight Sunday, an Israeli army spokesperson told Ma'an news agency.
The spokesperson claimed that most of the detainees were suspected of illegal activities while one of them was a "Hamas operative."
One of the detainees was a 14-year-old teenager whom Israeli troops detained in the village of Burin south of Nablus. They also raided the house of Palestinian prisoner, Saad Husam al-Faqih.
Separately, an Israeli court extended on Sunday the detention of five teens from the occupied East al-Quds, who were charged with throwing stones at the illegal Israeli settlement of Beit Orot, to March 31.
Lawyer Muhammad Mahmoud said the Israeli undercover forces used violence when arresting the young men on March 25.
More than 7,000 Palestinian prisoners are currently held in some 17 Israeli jails, dozens of whom are serving multiple life sentences.
Tensions have heightened in the occupied territories since August 2015, when Israel imposed restrictions on the entry of Palestinian worshipers into the al-Aqsa Mosque compound in East al-Quds.
Al-Aqsa Mosque is the third holiest site in Islam after Masjid al-Haram in Mecca and Masjid al-Nabawi in Medina.
At least 208 Palestinians, including children and women, have lost their lives at the hands of Israeli forces since the beginning of last October.