North America
'Sleepy Joe' dozes off at US Navy ceremony
US President Joe Biden, nicknamed "Sleepy Joe", has seemingly dozed off once again, this time standing while attending a formal military ceremony for the Navy in Delaware.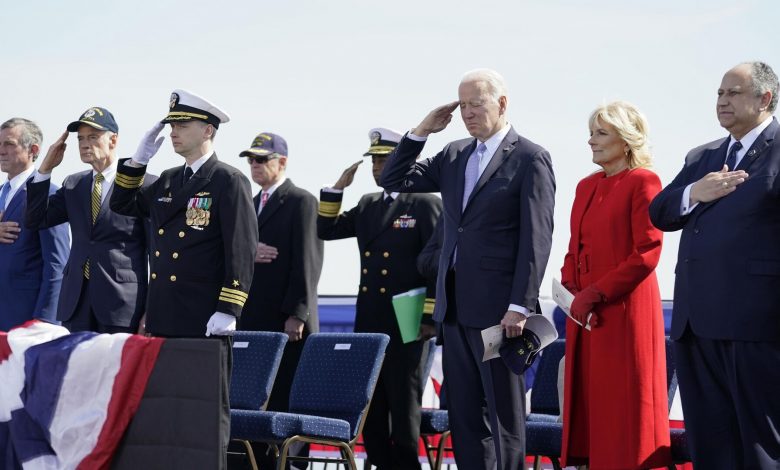 Biden, who has repeatedly been caught on camera with his eyes closed for moments on various occasions, is recognized by many Americans and others around the world as "Sleepy Joe".
On Saturday, the US president and First Lady Jill Biden were at a ceremony to celebrate the commissioning of the nuclear-powered USS Delaware at the Port of Wilmington when the president was caught on camera once more seemingly sleeping for a couple of seconds.
Biden has a long history of snoozing at formal sessions, events and ceremonies.
Since the Russians launched their special operation in Ukraine, the president has been looking increasingly sleepy, unenergetic and old, media reported.
Prior to this, Biden became a social media trend after he seemingly dozed off at an international conference in Scotland.
In November, the US president appeared to doze off while listening to a South African speaker emphasizing the importance of fighting global warming at the United Nations COP26 climate conference in Glasgow, Scotland.
"Sleepy Joe" was the nickname former Republican president Donald Trump popularized by using it to refer to his Democratic rival Biden in his campaigns leading to the 2020 US presidential election.