Syria
Slovakian Delegation: Events in Syria Far away from What Western Media Depicts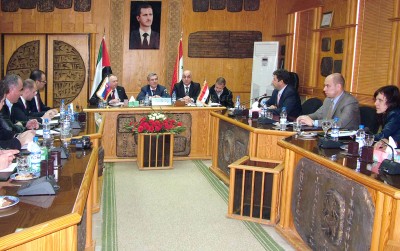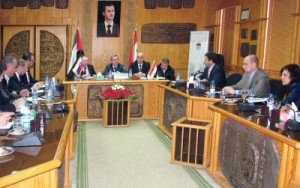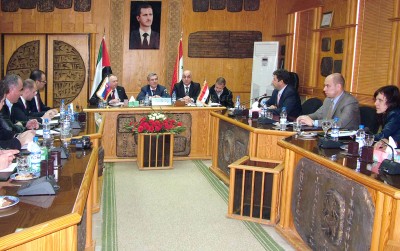 Members of the Slovakian delegation, who are on a visit to Syria to inspect the reality of events here, underlined on Thursday that what is really taking place in the country is far away from what the western media are depicting.
Meeting Rector of Tishreen University Mohammad Muala, Professor at the Sciences' Academy in Slovakia Carl Andreash said that he was hesitant to come to Syria after what he has seen in the western media about the events in Syria, but when he came here, he became aware of the volume of lies and fabrications marketed by those channels.
"Our presence in Damascus coincided with the local administration's elections… we found a huge turnout to the ballot boxes in a democratic atmosphere," he said.
Engineer Maria Hasnouva, Chairwoman of the Supreme Court in Slovakia said the visit of the delegation aims at monitoring the real events in Syria, underlining that the foreign media broadcast events from one point of view away from the reality.
Other members of the delegation said that Syria is an example of the national unity that enjoys economic development, particularly in transport, education and universities.
Dr. Muala briefed members of the delegation on the history of Tishreen University since its foundation in 1971, calling for boosting academic and educational cooperation between Syrian and Slovakian universities.