Europe
Iran
Middle East
Slovakian Futsal Team's Captain: Iran Different from Media Propaganda
Captain of Slovakia's Futsal Team Tomáš Drahovský said that he has come to see a stunning difference between the reality of Iran and the image portrayed by the western media after his recent visit to the country.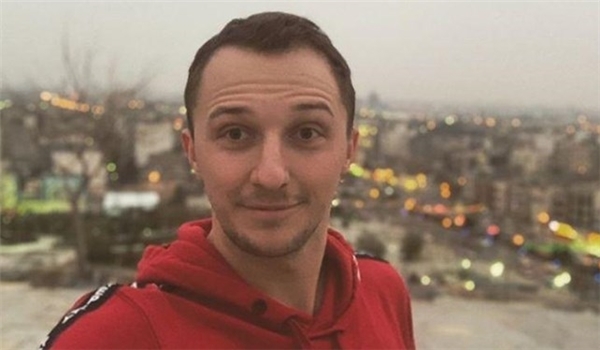 "I had time to walk a little in Mashhad (in Northeastern Iran) and it was interesting. I have to say it's different from what we watch on TV or read in newspaper," Drahovský wrote on his Instagram page on Friday after playing for his country in Mashhad international tournament.
He said that although people in Iran are living a different life than the European, "they're very friendly and kindly persons".
"Great experience to know this country and people," Drahovský said, adding that he is flying back home as the tournament has come to an end, but he will be back to visit Iran again in future.
In relevant remarks last month, Vice-President of the International Fencing Federation (FIE) Giorgio Scarso had also said that after visiting Iran he realized that the country was very much different from what some other states introduce in their media.
"I have come to Tehran for the first time and it is a highly lively and young city," said Scarso, who has traveled to Iran for the FIE Sabre Men's Junior World Cup and Team World Cup 2019.
"These competitions can be a message to the world that Iran is not similar to what other countries introduce," he added.
Scarso also underlined his good and intimate relations with the officials of Iran's Fencing Federation, adding that both sides exchange their experiences with each other.
Scarso was visiting Iran for the FIE Sabre Men's Junior World Cup and Team World Cup 2019, held in Tehran on November 23-24.