Europe
Slovenia asks for EU police force over refugee crisis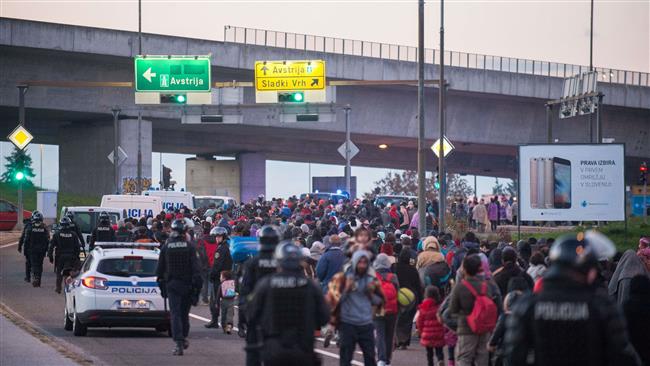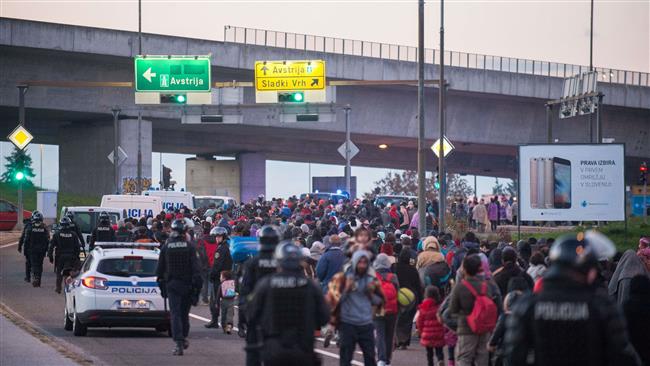 Slovenia has asked the European Union (EU) for a police force to regulate the influx of refugees crossing into the country from neighboring Croatia.
Late on Wednesday, Slovenian Interior Minister Vesna Gyorkos Znidar told TV Sloveni, the state news agency, that "Slovenia has already asked other EU member states for police units."
More than 12,600 asylum seekers have entered Slovenia in the past 24 hours on their way to their preferred destinations of northern and western Europe, authorities said.
Earlier this week, Slovenia's parliament gave more power to the army to help police control the borders as the country plans to call in retired police back into the force to help administer the huge inflow of refugees.
Since Saturday, a huge number of migrants started coming to Slovenia after Hungary on Friday sealed its border with Croatia.
Croatia and neighboring Slovenia agreed earlier this week that they would keep their borders open under the condition that Germany and Austria would also do the same.