Europe
Slovenia ratifies law, gives army more powers to stop refugees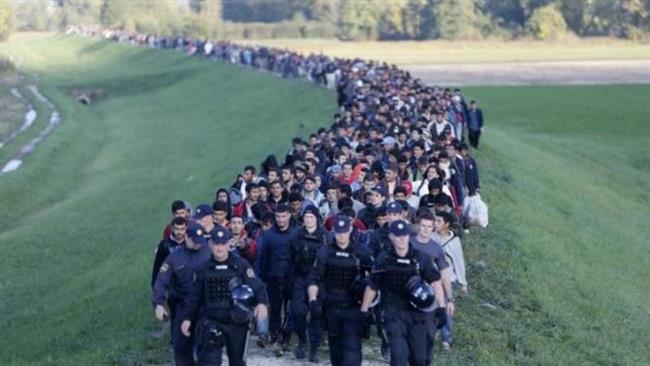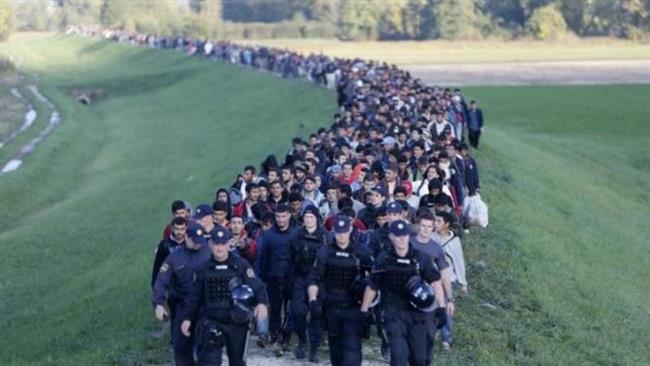 The parliament in Slovenia has approved a new law giving the army more powers to guard the country's border as thousands of asylum seekers flood into the country from neighboring Croatia.
The parliament ratified the legislation early on Wednesday, enabling the soldiers to control the border in the absence of police forces.
The army had already begun protecting the frontier on Monday, but so far only when police were present.
Over 20,000 refugees have crossed into Slovenia from Croatia since Saturday, after Hungary sealed its border with Croatia in a bid to stop the stream of asylum seekers to its own territory.
A tiny EU state with a population of 2 million, Slovenia is wrestling to cope with the influx of refugees. It plans to ask the European Union (EU) later on Wednesday for police backup and financial aid to tackle the arrivals.
"The inflow of migrants over the last three days has exceeded all manageable possibilities," the Slovenian government said in a Tuesday statement, adding, "The last 24 hours have been the toughest and most demanding since the start of the crisis."