China
Smog hits 20 times safe levels in China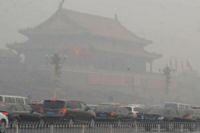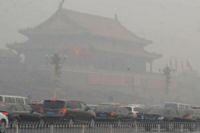 Heavy smog has pushed pollution to more than 20 times the safe levels over swathes of northern China, despite government promises to tackle the environmental blight.
According to IRIB, Chinese authorities registered small pollutant particles (PM2.5) at more than 500 micrograms per cubic meter in parts of China's northern province of Hebei on Friday.
In the capital, Beijing, the air pollution levels have stood above 300 micrograms per cubic meter since Wednesday afternoon with authorities issuing an "orange" alert.
The World Health Organization says the maximum healthy exposure is 25 micrograms per cubic meter.
The pollution comes as Beijing hosts a number of high-profile events including the cycling tournament, the Tour of Beijing, and the APEC Economic Leaders' Meeting in November.
Public discontent over China's heavy air pollution has grown during the past years.
Critics say Chinese officials are more focused on the country's economic growth rather than enforcement of environmental regulations.