Europe
Snowden says seeks asylum in Russia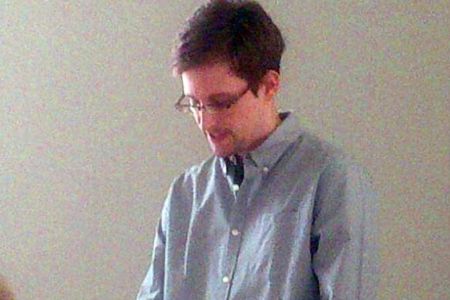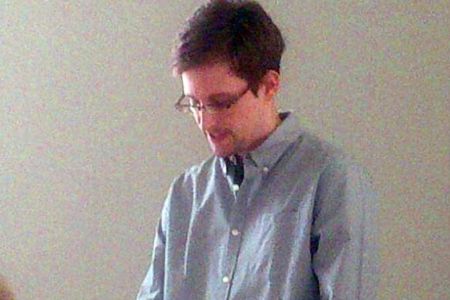 Fugitive American intelligence leaker Edward Snowden has reportedly requested that Russia grant him asylum, as conditions for getting out of Moscow's international airport become tougher for him.
In a meeting with a group of defense lawyers, pro-Kremlin politicians and human rights advocates in the transit area of Sheremetyevo International Airport on Friday afternoon, he announced that he wanted to seek asylum in Russia, The Washington Post reported.
"I will be submitting my request to Russia today and hope it will be accepted favorably," he said, reading from a written statement.
He cited Venezuela's grant of asylum but said that "some governments" in Western Europe and North America were interfering "with my right to enjoy that asylum."
Snowden had handpicked his guests by sending invitations through and e-mail. The New York Times said the e-mail was mysterious and fake.
Russian officials say it may take two or three weeks to make a decision on Snowden's request. He has already been three for nearly three weeks after arriving there from Hong Kong on June 23.
However, Russian President Vladimir Putin's spokesman, Dmitry Peskov, said on Friday that Snowden could stay in Russia if he stops issuing leaks that harm the United States.
Snowden has also sought asylum in Venezuela, Ecuador and Bolivia, among several other countries but Washington has revoked his passport to make it difficult for him to travel out of Moscow.
On Friday, US President Barack Obama called Putin to discuss Snowden's case. The White House did not provide any details about the conversation.
The Obama administration reacted angrily to Moscow's response, warning Russia against giving Snowden a "propaganda platform."
"Providing a propaganda platform for Mr. Snowden runs counter to the Russian government's previous declarations of Russia's neutrality," White House spokesman Jay Carney said on Friday.
Human rights groups say the Obama administration is violating the whistleblower's right to have his asylum request considered fairly.
American Civil Liberties Union (ACLU) Human Rights Program Director Jamil Dakwar accused the US of having "improperly interfered" with Snowden's asylum rights.