Asia-Pacific
Social Media Activists Trend #HelloBrother to Show Merciful Face of Islam after New Zealand Attack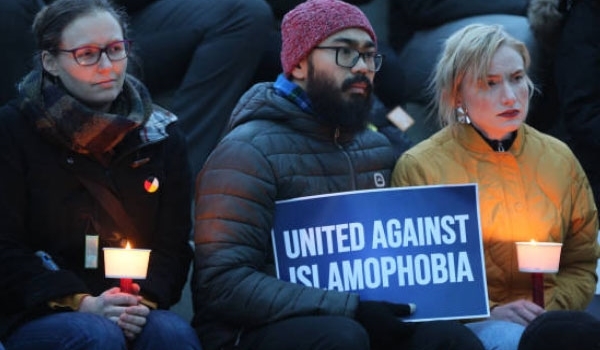 Social media activists in different world states trended #HelloBrother to display the kind face of Islam after a victim of the Thursday terrorist attack in New Zealand used the word to welcome the man who opened fire at innocent worshipers in a mosque in Christchurch.
A Muslim worshipper, who was among the first people to be killed in New Zealand's worst ever mass shooting, appeared to say "Hello, brother" to the attacker just moments before he was shot dead.
According to a live stream video of the attack, the man, who is yet to be identified, could be overheard saying "Hello, brother" as the gunman approached the entrance of the Al Noor mosque in central Christchurch.
The social media activists, heartbroken by the barbaric attack, trended the #HelloBrother to display that Islam is the religion of mercy and kindness.
As the attack shocked New Zealand, a nation where violent crime is rare, several social media users hailed the Muslim man who greeted the attacker before he was murdered.
"'Hello, Brother' were the last words of the first New Zealand victim. As he faced a rifle, his last words were peaceful words of unconditional love. DO NOT tell me that nonviolence is weak or pacifism is cowardice," one Twitter user said.
"'Hello brother' a word came out of a pure soul filled with a peaceful faith. 'Hello brother' was said to a killer with a rifle pointed to this greeting. 'Hello brother' he said thinking that he is talking to a human with soul and feelings. 'Hello brother' was shot dead," another wrote.
"Hello brother and the reply was three bullets – Bi-ayyi thanbin qutilat (For what crime. She was killed) [Quran: 81, v9]," said another.
At least 49 people, including children, were killed in Friday's attacks targeting the Al Noor and Linwood mosques. Police said on Saturday morning that 42 people were being treated for wounds following the "terrorist" attack. Two of them, including a four-year-old child, were in critical condition.
Video footage of the assault, which has been widely shared on social media, showed a gunman shooting indiscriminately at worshippers as they ran for safety or lay huddled on the floor.