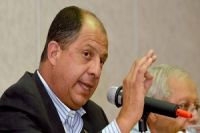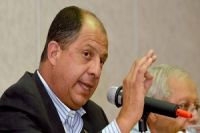 Opposition center-left candidate Luis Guillermo Solis has won Costa Rica's presidential election, being set to take power away from the graft-stained ruling party.
According to Press TV, official preliminary results from the country's Election Tribunal showed that, with 94 percent of polling booths counted, Solis received 77.88 percent support in second round of voting on Sunday.
This is while rival candidate Johnny Araya of the ruling National Liberation Party (PLN) gained 22.3 percent of the votes.
Araya quit campaigning weeks ago after polls showed him with little or no chance of winning the second round.
Solis, of the Citizen Action Party (PAC), will succeed incumbent President Laura Chinchilla, whose ruling party has lost popularity over allegations of widespread corruption and economic mismanagement.
Solis, who has never held elected office, has pledged to fight Costa Rica's stubborn poverty rate and to crack down on corruption.