Iran
Soltaniyeh: One-Day Vienna Meeting, New Attempt to Bridge Gaps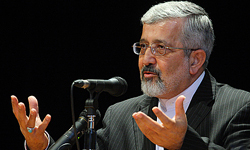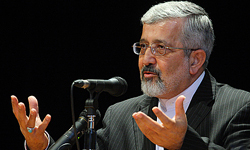 Iran's representative to the International Atomic Energy Agency (IAEA) Ali Asghar Soltaniyeh termed Tehran's new round of talks with the UN nuclear watchdog as "constructive".
"We had about eight hours of intensive discussions in a constructive environment… we mostly tried to bridge the gaps emerged from some differences in the structure, approach, or modality for resolving the issues," said Soltaniyeh who headed Iranian delegation at one-day meeting held in Vienna on Friday August 24, press tv reported.
"We had… progress… but of course there are still some points that have to be worked out at a later stage, in the meantime, these are issues regarding allegations [against Iran], which we have in many cases proved that they are baseless and with political motivations," Soltaniyeh added.
The Iranian top diplomat reminded that Tehran is observing the law as always, and reiterated there is no breach of the international laws in the peaceful nuclear program of the country whose nuclear facilities are being normally inspected by IAEA inspectors without any problem.
Iran and the IAEA on Friday started day-long talks in Vienna, Austria.
Prior to the meeting, Soltaniyeh told the media that Tehran expects progress in today's talks with the IAEA, and stressed that both sides were resolved to find a solution to the existing questions.
"We are expecting progress at this meeting," Soltaniyeh said, speaking to reporters before the start of new round of talks between Iran and the IAEA in Vienna, Austria, on Friday.
"The fact that we are continuing these talks with the agency indicates that we are determined to move to a positive conclusion … both sides are trying to bridge the gap," the Islamic republic news agency quoted the Iranian diplomat as saying.
The talks took place between Soltaniyeh as head of Iran's negotiating team and Herman Nackaerts, the agency's Deputy Director-General and Head of the Department of Safeguards.
Representatives of Iran and the IAEA had also met in Vienna in June.