Africa
Somali army, AU troops attack al-Shabab stronghold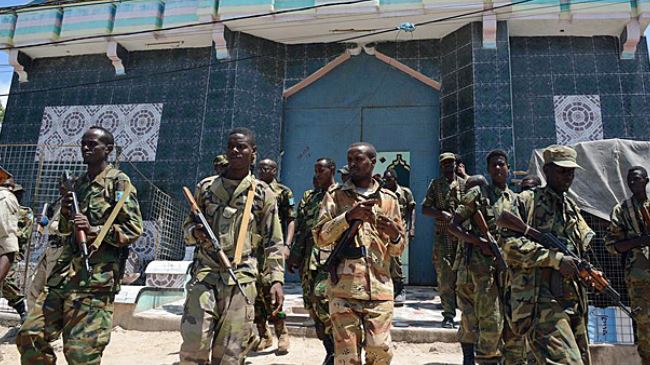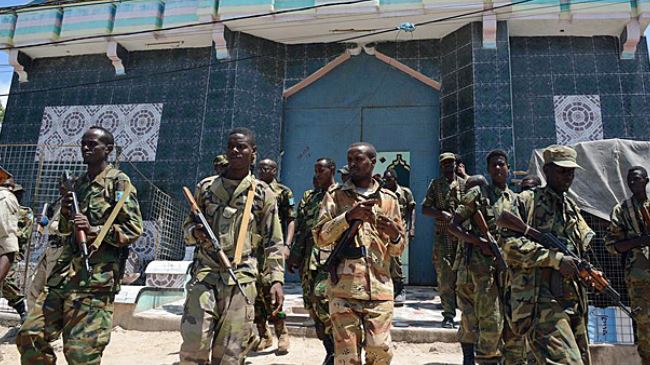 The Somali army and the African Union troops have launched a new offensive against the al-Shabab fighters in the country.
Military officials said on Saturday that the Somali army, backed by African Union forces, has launched an operation against al-Shabab fighters in southern Somalia.
The attack aimed to capture the town of Bulomarer, about 110 kilometers (70 miles) south of the Somali capital city of Mogadishu.
"Operation Indian Ocean started late last night…the enemy is fleeing and the forces are making successful advances so far," said Abdukadir Mohamed Nur, the governor of Lower Shabelle region, where the offensive began on Friday.
Meanwhile, Ruqiyo Hassan, a resident in Bulomarer, said residents are fleeing the area.
"We are hearing heavy shelling," said Ali Mohamed, who lives close to the Bulomarer, adding that fighting was going on close to the town.
Losing Bulomarer would leave the group's current key base in the coastal town of Barawe vulnerable to attacks.
African Union and Somali government troops were also seen on roads leading to Barawe.
The Somali military officials say the operation will not stop until the group is eliminated.
Earlier this month, al-Shabab fighters killed 13 people in clashes with the Somali government and the AU troops in the central Hiran region.
The al-Shabab fighters have been pushed out of Mogadishu and other major cities in Somalia by the African Union Mission in Somalia (AMISOM), which is made up of troops from Uganda, Burundi, Djibouti, Sierra Leone and Kenya.
Somalia has been the scene of clashes between government forces and al-Shabab fighters since 2006.