Africa
Somali clashes leave 10 dead, scores injured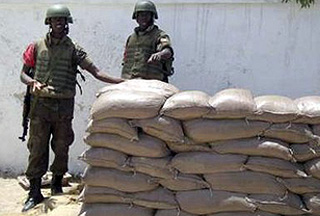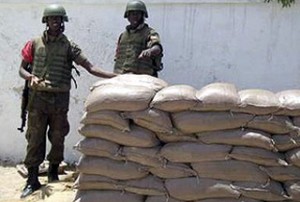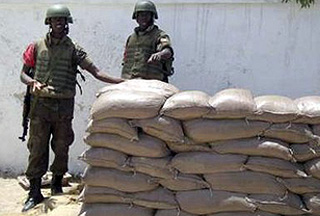 At least 10 civilians have been killed and scores of others have been wounded in heavy clashes between Somali fighters and African Union-backed government soldiers in Mogadishu.
Eyewitnesses said that clashes erupted on Monday evening in the north and south districts of the restive capital where insurgents carried out attacks on government and AU troops' positions.
AU troops responded with heavy artillery that rocked some parts of Mogadishu's deserted neighborhoods, including Hodon and Shibis, a Press TV correspondent reported late Monday.
The dead include a mother and her two children who were killed by a mortar shell that landed on their house.
Emergency health workers say at least 36 wounded people were admitted to Mogadishu's Medina Hospital, with the number of casualties expected to further rise.
The United Nations reported that the renewed violence since May 7 in Mogadishu has increased the number of internally displaced Somalis to 1.55 million.
It said that a large section of the displaced is comprised of women and children, "who are victims of human rights violations committed on a daily basis."
They are concentrated in Afgooye, some 30 kilometers (18 miles) from Mogadishu, where 524,000 Somalis are living in makeshift shelters without adequate access to basic necessities such as water, sanitation, medical care and education.