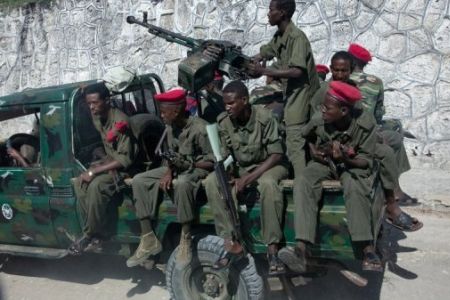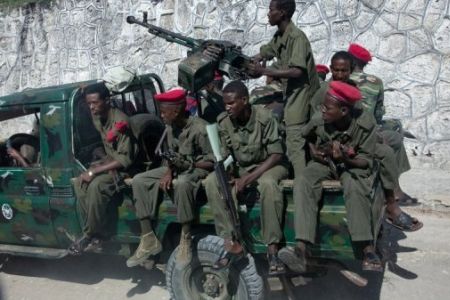 Several bases belonging to al-Shabab fighters have been destroyed during attacks by government forces in the Bakool region in central Somalia, says a senior Somali official.
Somali government troops carried out the massive operation during the past 24 hours, Deputy Interior Minister Abdi Rashid Xidig told a Press TV correspondent by phone late Friday.
In another development, Somalia's pro-government Ahlu Sunnah Wal-Jama forces have vowed to wage war against their arch-rivals, Hizbul Islam and al-Shabab, in the coming Muslim holy month of Ramadan.
Sheikh Mohamud Ahmed Shurie, the information secretary of the Ahlu Sunna, told reporters in Mogadishu that his fighters are ready to launch a major offensive against their rivals.
"Ahlu Sunna fighters are ready to fight al-Shabab and Hizbul Islam wherever they are in Somalia; we are planning a big offensive against these groups in the month of Ramadan," he said.
He noted that his group would fight to defend the Somali government, which now controls only a few areas in Mogadishu. Al-Shabab controls large swathes of south central Somalia.
The official's remarks follow al-Shabab's announcement that their fighters are prepared to capture the remaining parts of Mogadishu in the course of the holy month.
Some 6,300 African Union peacekeeping troops are also in Mogadishu to provide protection for the transitional government headed by President Sheikh Sharif Sheikh Ahmed.
The Horn of African nation has not had an effective central government for nearly two decades due to civil strife that erupted after the ouster of the regime of President Mohammed Siad Bare in 1991.