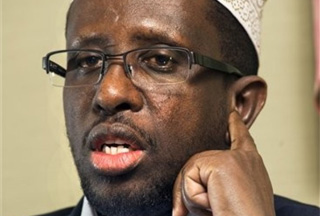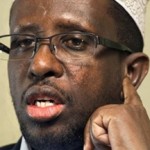 Somalia's President has escaped a surprise mortar attack shortly after his plane landed in Mogadishu's Aden Adde International airport.
President Sheikh Sharif Sheikh Ahmed was returning from an official visit to Yemen on Wednesday when Al-Shabaab insurgents fired mortars at his plane, witnesses told the Press TV correspondent.
"The insurgents fired several mortar shells towards the airport shortly after the plane landed, prompting a response from African Union peacekeeping troops," said Abdulkadir Barnamij, the President's public office manager.
At least five civilians were killed in the street battle that erupted between insurgents and AU troops at the capital's Maka Al-Mukarama road, which links the airport to the presidential palace, Villa Somalia.
Meanwhile, Arab League Secretary General Amr Moussa termed the situation in the Horn of African nation as one that is hopeless, blaming it on "foreign fingers."
"Somalia is a hopeless case. It is hopeless because of the situation in Somalia itself. There are a lot of foreign fingers there, and a lot of certain interests," he told London-based Arab Media Watch on Wednesday.
He said the League would continue with the efforts to bring together the warring factions to settle the raging conflict in the war-torn country.