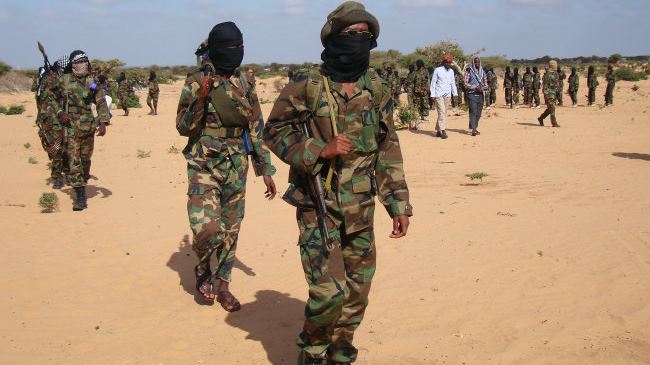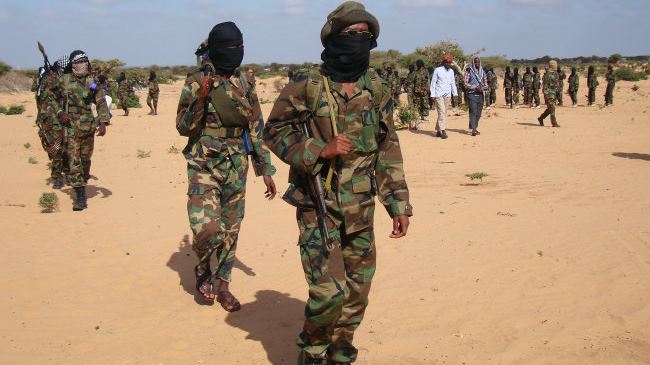 Somalia is put on high alert due to possible retaliatory attacks by al-Shabab militants after their leader was confirmed dead in a US airstrike.
Somalia's National Security Minister General Khalif Ahmed Ereg told state television Friday night that security agencies have obtained information indicating that al-Shabab is planning to carry out a wave of retaliatory strikes against medical facilities, education centers and government buildings.
The minister, however, warned that security forces are ready to counter the terrorist attacks.
On Friday, the Pentagon confirmed that al-Shabab's leader, Ahmed Abdi Godane, had been killed in an attack by US drones and manned aircraft on a gathering of the group's commanders on Monday night.
There has been no confirmation of the reports on Godane's death from al-Shabab yet.
The Horn of African nation's President Hassan Sheikh Mohamud also offered al- Shabab militants a chance to lay down their arms and seize on a 45-day amnesty.
"I say to the members of al-Shabab: Godane is dead and now is the chance for members of al-Shabab to embrace peace," said the president on Friday.
Somalia has been the scene of clashes between government forces and al-Shabab militants since 2006. The group wants to overthrow the government and has been carrying out a wave of bombings and assassinations across the country.