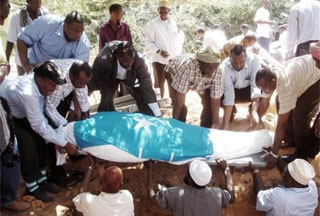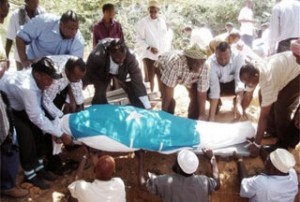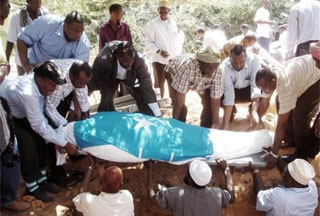 Two top military commanders have been sacked in Somalia four days after a bomb killed three ministers in the capital of the Horn of Africa nation.
Somalia's transitional government had already been debating for several weeks over the dismissal of police commander Abdi Hassan Awale and military commander Yusuf Hussein to bolster security.
Former diplomat Ali Mohamed Hassan is now to take on the role of police commander while senior military colonel Mohamed Gelle Kahiye has been appointed as Somalia's military commander, a government spokesman announced on Sunday.
"The prime minister and his cabinet have agreed to make these changes to tackle the security problems in Somalia," Abdi Haji Gobdon told Reuters.
The development comes four days after a massive hotel blast in the country's restive capital, Mogadishu, claimed the lives of six people, including three ministers, two journalists and a doctor.
No group has yet claimed responsibility for the fatal attack.
Over the weekend, violence continued to take its toll in the lawless state, where at least 27 people were killed in ethnic clashes.
Somalia has been torn apart by 18 years of civil war, and powerful warlords are currently fighting to topple President Sheikh Sharif Ahmed's fragile UN-backed government.
About 19,000 civilians have died since the start of 2007 and over 1.5 million have been driven from their homes, bringing about one of the world's worst humanitarian crises.