Africa
World News
Somalia's Shabab militants forcing civilians to hand over children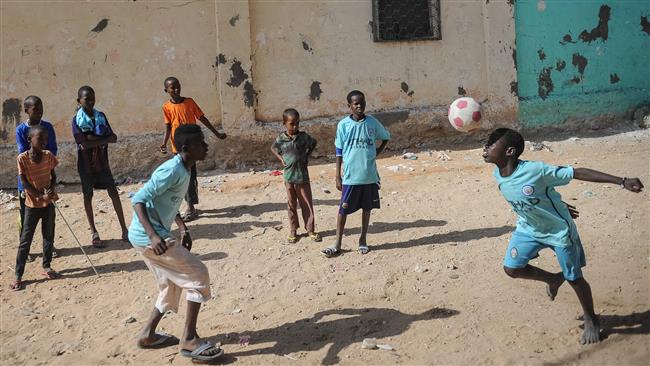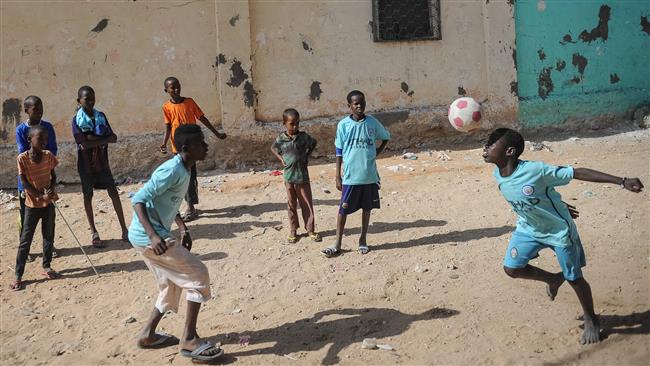 Human Rights Watch has warned that the Somalia-based Takfiri terrorist group of al-Shabab is forcing civilians to hand over their young children for "indoctrination and military training."
The international rights organization made the revelation in a statement on Monday, saying the terrorist group had launched an aggressive campaign to recruit children since mid-2017, with threats of retaliation against communities who refused to cooperate.
Since late September 2017, the al-Qaeda-linked militant group has ordered elders, teachers in religious schools, and communities in rural areas to provide hundreds of children as young as 8 or face attack, according to the statement.
The recruitment was reportedly taking place in three districts in Somalia's southern Bay region, which is largely under the control of the terrorist outfit.
"Al-Shabab's ruthless recruitment campaign is taking rural children from their parents so they can serve this militant armed group," said Laetitia Bader, senior Africa researcher at HRW. "To escape that cruel fate, many children have fled school or their homes."
The New York-based rights organization also revealed that the terrorist group had opened large religious schools in Bay region since 2015, bringing in young children and pressuring teachers to teach the al-Shabab curriculum and avoid "foreign teachings."
HRW quoted village elders near Baidoa in southwestern Somalia as saying that al-Shabab militants had ordered them in September to hand over dozens of children between the ages of nine and 15.
"They said we needed to support their fight. They spoke to us in a very threatening manner. They also said they wanted the keys to our boreholes. They kept us for three days. We said we needed to consult with our community. They gave us 10 days," the rights watchdog quoted one resident as saying.
The community refused to hand over the children, and has since received threatening calls, including death threats, according to HRW.
The UN Security Council's Somalia Eritrea Monitoring Group (SEMG) reported that al-Shabab had detained 45 elders in the region back in June, after they had refused to provide them with 150 children. The SEMG also found that 300 children had been abducted from the area since that period and forced to educate at al-Shabab schools.
"Al-Shabab's campaign only adds to the horrors of Somalia's long conflict, both for the children and their families," Bader noted. "The group should immediately stop abducting children and release all children in their ranks. The Somali government should ensure these children are not sent into harm's way."
Somalia has been the scene of deadly clashes between government forces and al-Shabab militants since 2006.
The Takfiri militant group was forced out of the capital by African Union troops in 2011, but still controls parts of the countryside and carries out attacks against government, military, and civilian targets in Mogadishu and regional towns.