India
Some 100 protesters injured in Kashmir clashes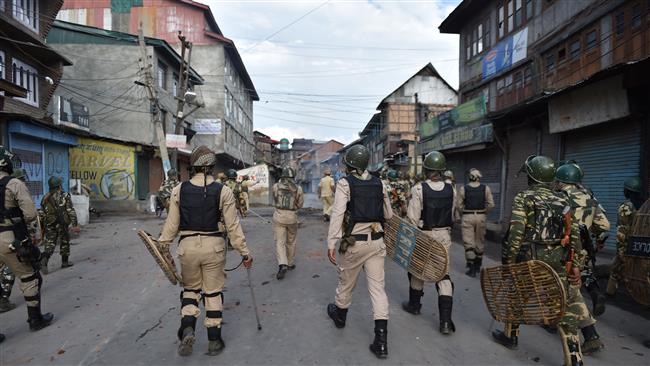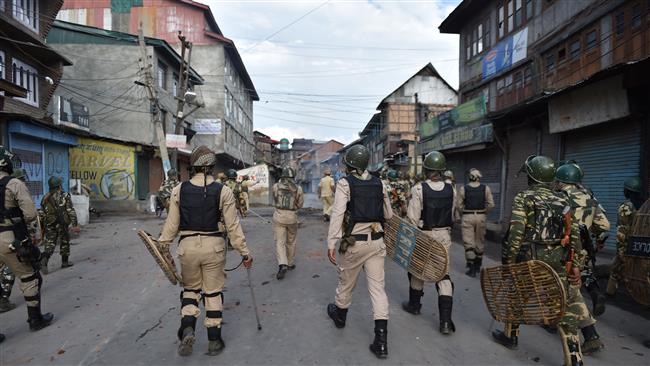 Around 100 people have been injured when Indian troops fired tear gas and shotgun pellets to break up a massive protest in the disputed Himalayan region of Kashmir.
Violent clashes broke out between the troops and thousands of stone-pelting protesters in Shopian district in southern Kashmir on Sunday.
The angry protesters also torched a government office in the district, which is located 70 kilometers (45 miles) south of Srinagar, the main city in the disputed valley.
The latest rally came in response to a call from separatist groups challenging India's rule over the Muslim-majority region.
Meanwhile, key Kashmiri pro-independence leaders, Syed Ali Shah Geelani, Mirwaiz Umar Farooq and Yasin Malik, have refused to meet with a group of Indian lawmakers who came from New Delhi. The administration of Indian Prime Minister Narendra Modi has made efforts to restore calm in the violence-wracked region.
In a joint statement, the leaders demanded that the New Delhi government address the "core issue of the peoples' right to self-determination in Jammu-Kashmir."
Violence erupted in Indian-controlled Kashmir on July 8, when people protested against the killing of Burhan Wani, a popular pro-independence fighter, by Indian forces.
Over 70 people in Kashmir have been killed and thousands more injured.
A prolonged curfew, communication blackouts and a tightening crackdown have failed to stop some of the largest protests against the Indian rule across the region in recent years.
There are an estimated 500,000 Indian troops currently deployed in the restive territory.
India and Pakistan have claimed Kashmir in full since they won independence from the British rule in 1947, but they only have partial control over it.
Thousands of people have been killed in the unrest in Kashmir since early 1990s.