Europe
Some 240k demonstrate against Polish government policies in Warsaw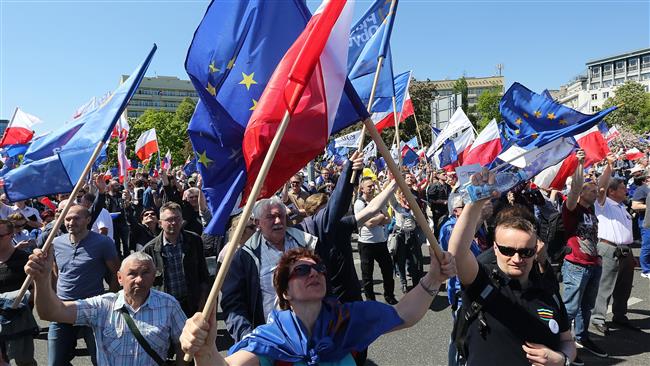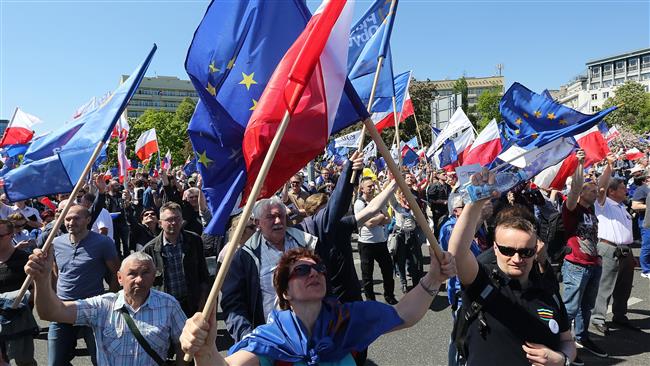 In Warsaw, about a quarter of a million people took to the streets Saturday in protest against the policies of the Polish government and in support of Poland's place in the European Union.
Warsaw's city hall said some 240,000 people flooded the streets of the Polish capital.
The event was one of the largest demonstrations since the 1989 collapse of Communism in the country.
"We are and will remain in Europe" was the motto of the protest. Demonstrators said they were on the streets to "protect" Poland's place in the European Union.
Poland recently marked the 12th anniversary of joining the European Union.
Demonstrators said the government aims to limit democracy in the country and its stance is harmful to Poland's position in the European Union.
The opposition Civic Platform party and the civic group Committee for the Defense of Democracy, known in Poland as the KOD, organized the demonstration.
The KOD was created in November 2015. The civic rights organization has since organized a number of anti-government protests.
A counter-protest was also taking place in Warsaw on Saturday in a show of support for the Law and Justice Party, whose leaders argue that they have a right to make deep changes in Polish society because they won the 2015 elections.
The conservative Law and Justice Party remains popular among the masses and many of its supporters object to the recent anti-government protests. They accuse the protest organizers of trying to destabilize the country.
The Council of Europe, a human rights group, says the Polish government is eroding the rule of law as its reforms aim to centralize power in Warsaw.
The controversial reforms prompted the EU to launch a probe in January to determine if proposed changes to Poland's constitutional court violate the bloc's democracy rules.