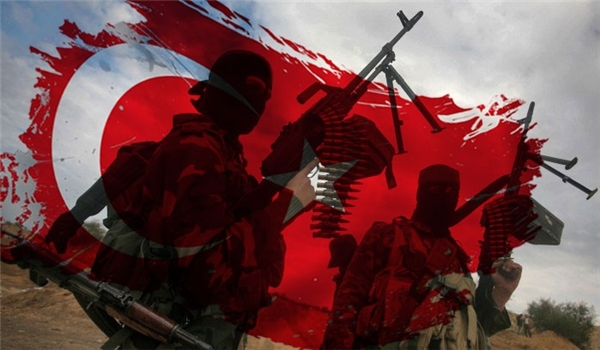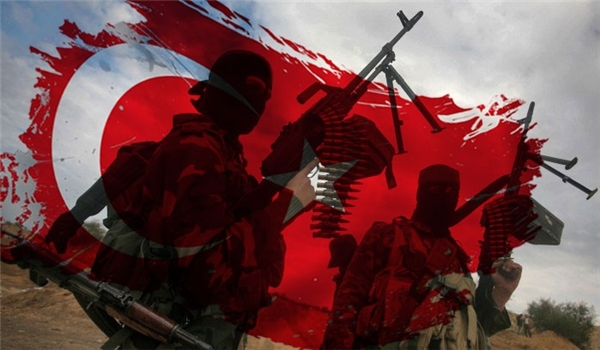 Sources close to Ahrar al-Sham disclosed that Turkey has ordered the Takfiri terrorist group to join the Al-Nusra Front as militants' conditions are deteriorating in Syria.
"Over 200 Ahrar al-Sham terrorists have joined Al-Nusra Front in the past three days, but only 13 of them have acknowledged," the Arabic-language Al-Watan newspaper quoted an Ahrar al-Sham source as saying.
The terrorist groups in Idlib province are currently joining Al-Nusra Front due to the extensive support rendered to the terrorist group by Saudi Arabia, Qatar and Turkey.
The Turkish government has ordered the groups known as Fath Idlib (Conquer of Idlib) to express allegiance to Al-Nusra Front.
The Turkish government's order to the terrorist groups in Idlib comes after they Russian airstrikes inflicted heavy losses on them.
Local sources in Idlib province said that a large number of the militants have flocked to Jisr al-Shughour to leave the Syrian territories and go to Turkey to save their lives after sustaining heavy casualties in the Russian airstrikes since September 30.
The sources said that scores of militants in border province of Idlib have chosen Jisr al-Shughour as one of the nearest paths towards the Turkish territories, and try to leave Syria as soon as possible to save their lives from the Russian air attacks.