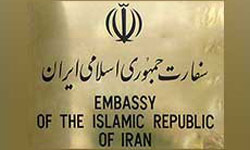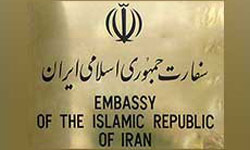 No protest rally or clash has broken out in front of the Iranian Embassy in Beirut, informed sources said on Sunday.
Speaking to FNA in Beirut, an informed source at the Iranian Embassy in Beirut, who asked to remain anonymous, rejected the occurrence of clashes in front of the embassy today.
The Al-Arabiya television in a breaking news had claimed that several protesters were injured in a shooting incident in front of the Iranian Embassy in Beirut.
Meantime, an eye witness said that a group of Takfiris gathered near the Iranian Embassy in Beirut after they sustained heavy losses from the Syrian army in al-Qusseir border town near Lebanon a few days ago. Clashes erupted between Takfiris and the supporters of Syrian President Bashar al-Assad and ended with the mediation of the Lebanese army.
On May 19, the Syrian Army launched a large-scale operation in al-Qusseir to clear the area of terrorist gangs and liberate the citizens stuck there.
Syria's mercenaries conceded on Tuesday they had lost the battle for al-Qusseir.