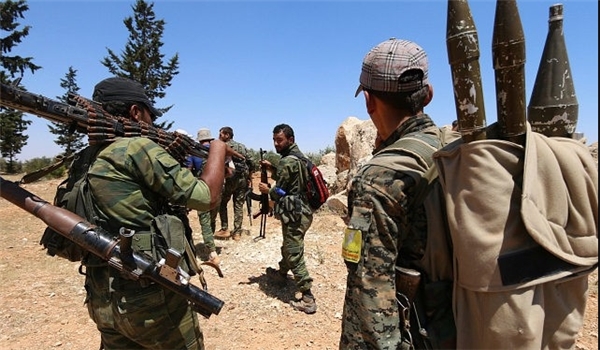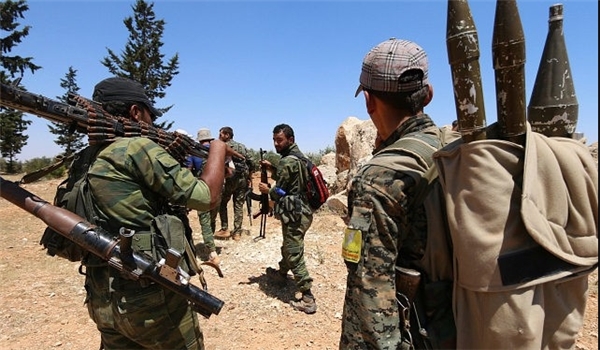 A senior Kurdish official said that the Syrian army forces' deployment in Afrin is welcomed as war is ravaging between the Kurds and the Turkish army.
The Arabic-language al-Mayadeen news channel quoted the source as saying on Thursday that the Kurds welcome the Syrian army's presence in Afrin after the Syrian government proposed some solutions and made an agreement with them.
He said that the Kurds are prepared to defend themselves, adding, "We are not enemies of the Syrian government but we want to be a part of the political process in the country; we will also deliver our weapons to the Syrian army once we reach a political solution."
Meantime, the Iran-based Arabic-language al-Alam news channel quoted Behjat Abdou, the head of the Kurdish People's Protection Units (YPG) committee in Afrin, as saying that no agreement has been made to deploy the Syrian army soldiers in Afrin, adding that the Kurds are highly prepared to repel the Turkish army attacks.
In relevant remarks on Wednesday, a senior Kurdish official said that the Kurds are now seeking negotiations with Damascus as they resist against Turkey's attacks.
"Turkey has deepened the crisis in Syria and supported terrorism financially. When it failed in its policies, it sent its army to launch attack against Afrin," Fouzeh Yousef, the head of the executive board of democratic federalism in Northern Syria, was quoted as saying by the Arabic-language al-Akhbar newspaper.
He stressed that the Kurds will stand against Turkey's attacks and occupation of Afrin, noting, "The Syrian Kurds want negotiations with the Syrian government but consider federalism as a better solution."