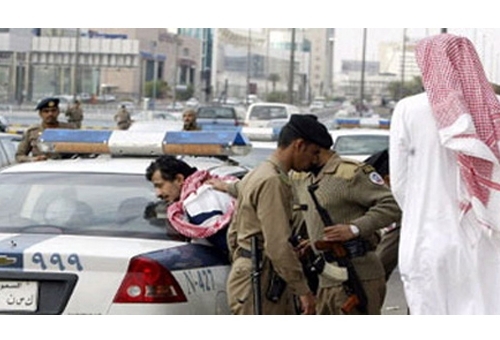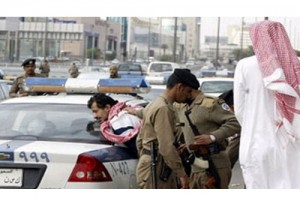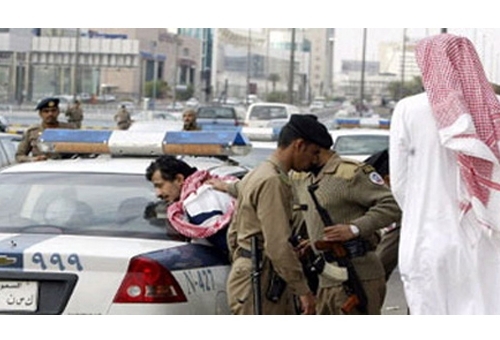 Saudi security forces intend to tighten their grip on the Arab country's dissidents by arresting more political and human rights activists after the Hajj season, sources revealed on Wednesday.
"Confirmed reports show that the Saudi political leaders have asked the country's security apparatuses to postpone the arrests until the end of the Hajj pilgrimage because of the fear that the real nature of their government might be exposed to the Hajj pilgrims who have come from around the world," informed legal sources, speaking on condition of anonymity, told FNA on Wednesday.
Also speaking to FNA today, an informed Saudi source said that the Saudi intelligence and security agency headed by Prince Bandar bin Sultan has delayed the arrests of political activists fearing from the fury and anger of Hajj pilgrims, "specially because they were fearful that the pilgrims might intend to stage massive protests against Ryiadh's role in the military coup against Egypt's deposed president Mohamed Mursi".
A large number of Saudi political and human rights activists are currently in prison, many of whom do not even know the charges brought against them.
Saudi Arabia has been facing social protests since 2011, influenced by the Arab Spring that started with 2011 Tunisian revolution.
Protesters have held demonstrations on an almost regular basis in the Kingdom's East, mainly in Qatif and Awamiyah.
The demonstrators called for the release of all political prisoners, freedom of expression and assembly, and an end to widespread discrimination.
Anti-government protests have intensified since November 2011, when security forces opened fire on protestors in Qatif, killing five people and leaving scores more injured.
Activists say there are over 40,000 prisoners of conscience in Saudi Arabia, many of them being held without trial or charges.
According to Human Rights Watch, the Saudi regime "routinely represses expression critical of the government".