Middle East
Syria
Turkey
Sources: Tahir Al-Sham Concerned about Turkey's Lack of Support, Syrian Army's Imminent Operations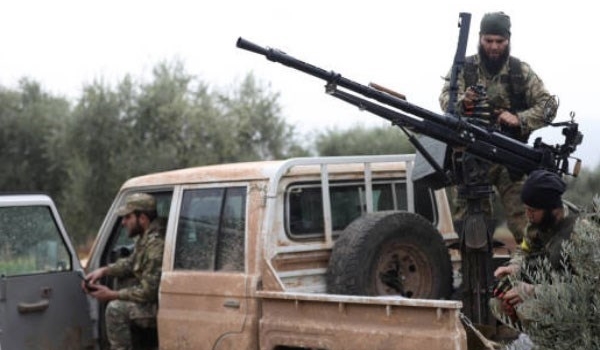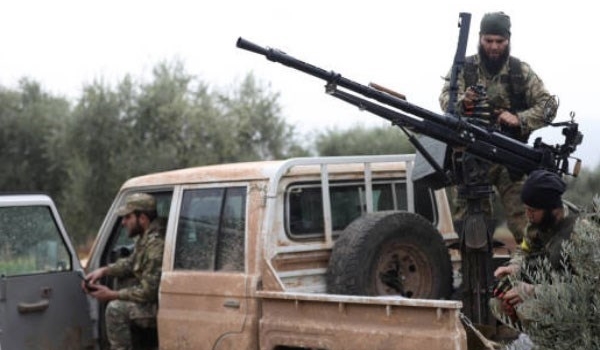 Panic is growing among commanders of Tahrir al-Sham al-Hay'at (the Levant Liberation Board or the Al-Nusra Front) over the Syrian army's imminent operations, sources affiliated to militants said, adding that their worries have grown since indications that Turkey might withdraw its support.
The Arabic-language al-Watan newspaper quoted sources affiliated to Tahrir al-Sham as saying on Monday that the group's commanders rest assured that the Syrian army will start a massive military operations in the weapons-free zone in the near future given the dispatch of different military equipment by the army to Northern Syria and Russia's bombing of militants' arms caches and meetings.
They added that Tahrir al-Sham commanders also fear that Turkey would withhold its support after the last Wednesday meeting between Turkish President Recep Tayyip Erdogan and his Russian counterpart Vladimir Putin.
The sources said that Tahrir al-Sham has called for support from other militant groups, including Horras al-Din, Turkistani group and other foreign terrorists stationed in Syria, adding that their military aid will possibly be sent from Jisr al-Shaqour and Northeastern Lattakia to the fronts in Eastern Idlib, Northern Hama and Northwestern Hama.
Putin and  Erdogan stated in their Wednesday meeting in Moscow that they had discussed steps needed to stabilize the situation in Syria's Idlib province where the joint battle against "terrorist" organizations would continue.
Earlier on Wednesday, the Russian foreign ministry said the situation in the region, where Moscow and Ankara have tried to create a de-escalation zone, was rapidly deteriorating and that it was almost under the full control of Hayat Tahrir al-Sham (HTS) – a rebel group that was previously linked to al-Qaeda.
"Unfortunately there are many problems there and we see them," Putin said, standing alongside Erdogan at a joint press conference following the meeting.
He added that Turkey was doing a lot to try to remedy the situation, but that more action by both Ankara and Moscow was required to "liquidate the actions of terrorist groups".