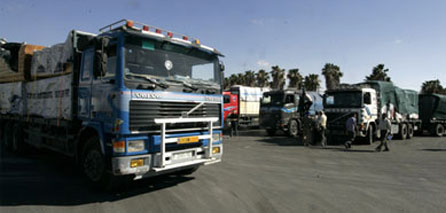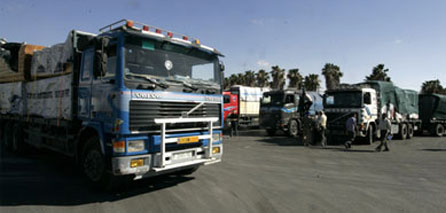 The Secretary-General of a Relief Foundation of South Africa, Dr. Walid Al-Saadi, revealed the current processing of the biggest convoy of relief emanating from South Africa to the Gaza Strip after the next month of Ramadan, in order to help the besieged Palestinian people in Gaza and break the siege imposed since more than four years.
Al-Saadi said as soon as he arrived for the Rafah crossing with a delegation of solidarity, consisted of three peace activists from South Africa in solidarity with Palestine, accompanied by trucks loaded with medicine and school bags plus children's milk, he said: "This visit is a test to see the road and how to access to Gaza and the situation here, and in order to boot for the arrival of a huge upcoming convoy from South Africa."
He noted that the visit has two objectives: the first is to reach the besieged Palestinian people and to consolidate and strengthen the steadfastness of facing the occupation and the participation in Gaza's besieged people's suffering and the second goal and most important is the media illustrating the image in the Gaza Strip to the African people who do not know anything about Gaza and live in a state of uncertainty, owing to the media misleading news.
"I represent the solidarity of the South African Government and people with the people of Gaza and the just cause because the African people have suffered from racial discrimination for many years along the lines just like the Palestinian people, Thus there is a synergy between the two peoples and uniformity in the suffering", Al-Saadi added.
He continued: "Our arrival to Gaza means the arrival of South Africa as a whole to Gaza, the whole South African people wish access to Gaza and to break the siege, and the evidence of this is the intensive contacts we receive and they are still coming in from the moment we went out until we got Gaza, exceeding Over 150-Connection.
Al-Saadi noted that they will stay in Gaza for several days, and will meet with many MPs and leading figures in the government, as well as field visits to regions that have been subjected to destruction in the recent war against Gaza, calling on all institutions whether official orunofficial to run more convoys to Gaza.