Africa
South African union leader killed near platinum mine in North West province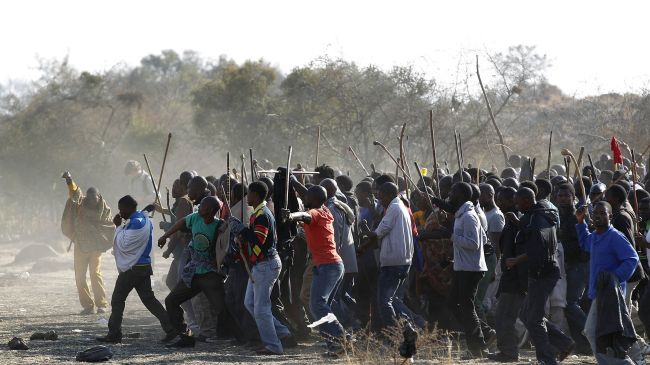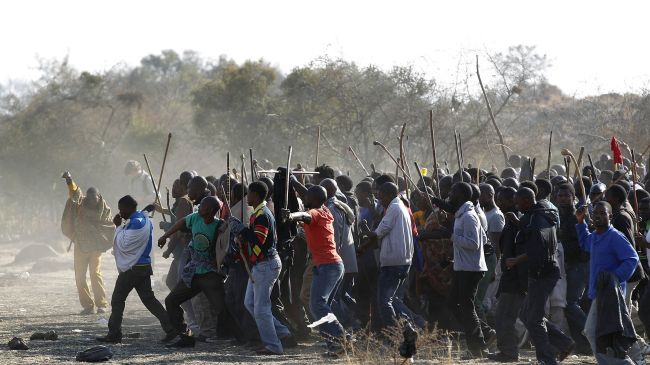 A South Africa union leader has been shot and killed near a mine owned by platinum producer Lonmin, bringing the death toll for two months of violent strikes by miners in North West province to 47.
"A branch secretary of the union at Western Platinum was shot and killed at his house in Marikana this (Friday) evening," AFP quoted National Union of Mineworkers (NUM) spokesman Lesiba Seshoka as saying in a statement.
On Thursday, a mineworker was killed at the Anglo American Platinum (Amplats) mine in neighboring Rustenburg by police, who were trying to disperse wildcat strikers.
"The union and its members are gradually losing confidence in the ability of the police services to protect innocent civilians," Seshoka said.
Earlier on Friday, Anglo American Platinum, the biggest platinum producer in the world, dismissed 12,000 striking workers hours after police shot and killed a miner.
Amplats said the miners "have been dismissed in their absence" because they failed to attend their disciplinary hearings.
"Despite the company's repeated calls for employees to return to work, we have continued to experience attendance levels of less than 20 percent," the company said in a statement.
South Africa's minerals sector has been paralyzed by a wave of violent disputes over miners' low pay since August.
Nearly 8,000 Amplats workers began a strike three weeks ago at the firm's facilities in Rustenburg, where a quarter of the world's platinum is produced.
On August 16, 34 striking miners were killed after police opened fire on demonstrators who were demanding higher pay. Ten others, including two police officers, died during weeks of unrest that followed.
South Africa possesses nearly 80 percent of the world's known platinum reserves. The country's mining sector directly employs around 500,000 people and accounts for nearly one-fifth of the country's gross domestic product (GDP).