Africa
South African workers to strike for better wages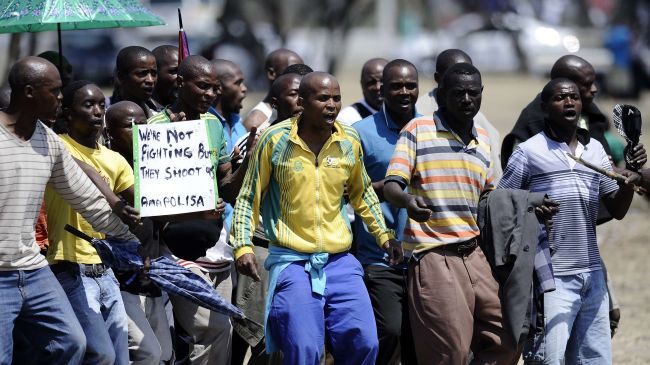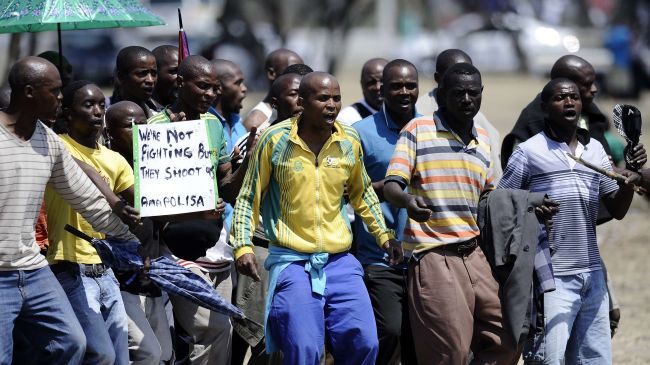 South Africa's Association of Mineworkers and Construction Union (AMCU) is to strike at the world's top three platinum producers, demanding a higher wage.
Members of the AMCU voted overwhelmingly on Sunday to strike at world top producer Anglo American Platinum Amplats as well as Lonmin and Impala Platinum in the northwestern city of Rustenburg.
"Comrades, let's intensify the struggle for a better wage," AMCU president Joseph Mathunjwa said, addressing thousands of members at a stadium near Rustenburg.
"Tomorrow (Monday) they're going to be served with the notice," he said, adding that workers would down tools on Thursday, January 23.
The union is seeking a minimum monthly wage of 12,500 rand, about USD 1,200, for entry-level workers, which is more than double the current wage.
The platinum companies have, however, rejected the calls, saying they cannot afford to increase the wages to the demanded amount.
The spokesman at Impala Ltd. Johan Theron also said the demand for the basic wage of 12,500 rand is unaffordable, adding both Impala and Amplats can offer only 8.5 percent increase.
"We can barely afford those increases – 8.5% means an additional cost of R800-million. Unless we see a significant improvement in platinum prices or productivity, we won't be out of trouble," Theron said.
South Africa's mining sector has been paralyzed by a series of wildcat strikes over miners' low pay since August, 2012. Dozens of people have so far been killed in the strike-related violence.
The strikes have also damaged South Africa's reputation as an investment destination.
South Africa possesses nearly 80 percent of the world's known platinum reserves. The country's mining sector directly employs around 500,000 people and accounts for nearly one-fifth of the country's gross domestic product (GDP).