Korea
South Korea prosecutors seek arrest of Samsung chief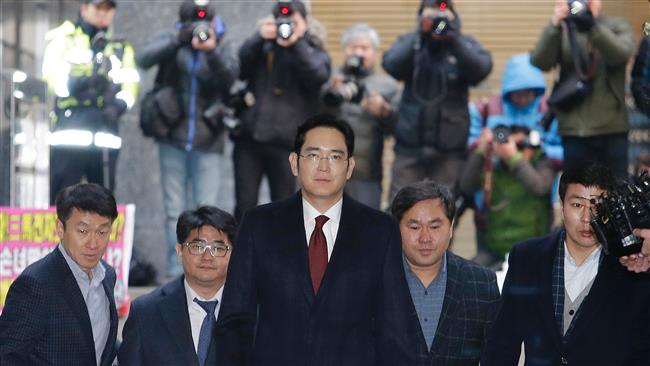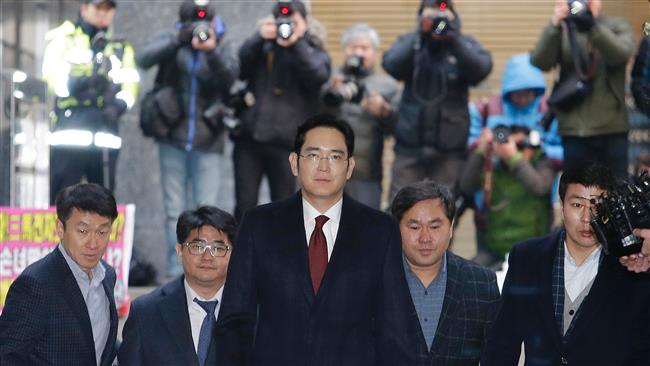 Prosecutors in South Korea are seeking an arrest warrant for the de facto head of the country's biggest business firm, Samsung Group, as part of investigations into a scandal surrounding impeached President Park Geun-hye.
The special prosecutor's office sought the warrant for the arrest of Samsung's Vice Chairman Lee Jae-yong, known professionally as Jay Y. Lee, on Monday. A court has to approve the warrant, according to an official at the Seoul central district court, who said a hearing will likely be held on Wednesday.
The office also said on Monday that Lee had paid bribes totaling 43 billion won (36.42 million dollars) to Choi Soon-sil, a friend of President Park's and the woman at the center of the scandal.
Prosecutors had questioned Lee for 22 straight hours last week.
President Park faces accusations that she colluded with Choi to pressure big businesses, including Samsung, to "donate" money to non-profit foundations controlled by Choi.
Park has been impeached by the parliament, and South Korea's Constitutional Court is debating whether to confirm the parliamentary impeachment vote. Choi is facing a separate trial on charges of abuse of power and attempted fraud.
In a Monday court session, she admitted that she had had access to a former presidential aide's email, which had presidential documents, but that she only looked at Park's speeches for "emotional expression."
Choi described Park as "a person without ulterior motives," who "does not allow people to take private interest or take private interest herself."
She denied any wrongdoing.
Park has also dismissed the allegations against her, though she has admitted to carelessness in her relationship with Choi.
If Park's impeachment vote is upheld by the Constitutional Court, a presidential election would be held in two months, with former United Nations Secretary General Ban Ki-moon expected to be a candidate.