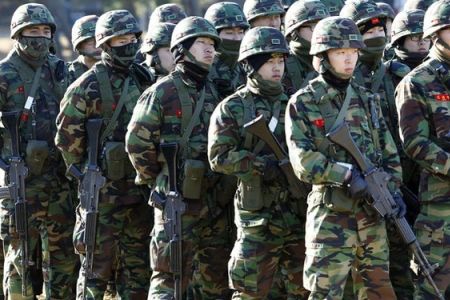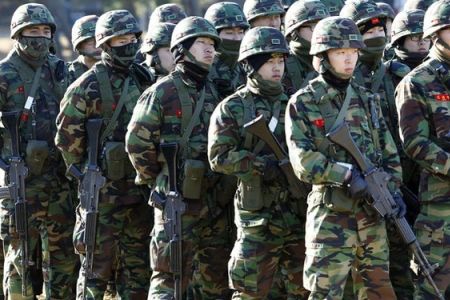 Amid growing tensions on the Korean peninsula, an expert on Koreas' affairs says the South Korean government is pursuing the interests of the US.
South Korean President Lee Myung-bak "is a conservative pro-US figure and is following the interests of the United States," Alejandro Cao de Benos from the Korean Friendship Association said on Sunday.
Lee "is a traitor and has destroyed all agreements and friendly agreements and reunification agreements signed from 2000 to 2008," Cao de Benos added in his interview with Press TV.
He warned that an ongoing joint US-South Korean drill will provoke tensions on the Korean peninsula and may even lead to resumption of war between the two Koreas.
Tension remains high on the peninsula as the US and South Korean naval forces are currently holding a four-day joint military maneuver.
The drills are led by the US nuclear-powered aircraft carrier USS George Washington.
Pyongyang has called the war games "a grave provocation" which has brought the region to "the brink of war."
Reports indicate that Pyongyang has placed surface-to-surface and surface-to-air missiles on launch pads in the Yellow Sea.
On Sunday, the North's sole major ally China called for an emergency meeting of the six countries involved in the Korea talks nearly 20 months after negotiations broke off in April 2009.
Chinese officials said that the emergency meeting is not a proposal to resume the six-nation talks and it is aimed at diffusing current tensions.
The six-party talks bring together North and South Korea, the host country China, along with the United States, Japan and Russia.