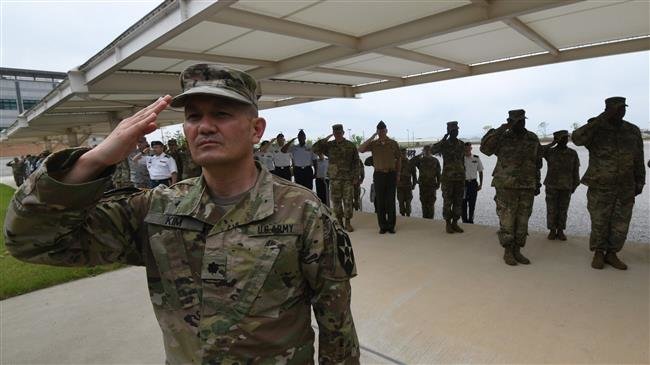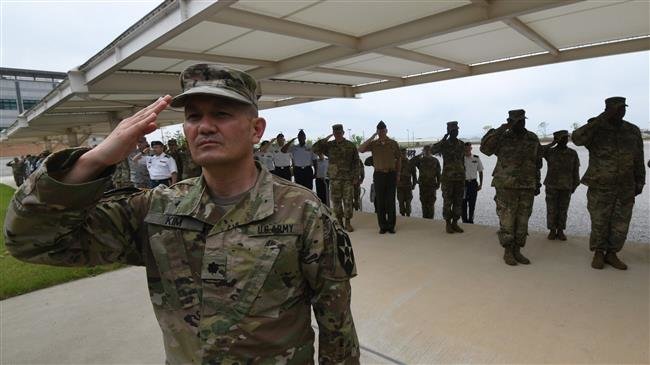 The United States and South Korea have agreed "in principle" to share the cost of stationing US military personnel in the Asian country after months of wrangling over who should foot the bill.
"The United States and the Republic of Korea have reached an agreement in principle on a new Special Measures Agreement," a State Department spokeswoman said Monday.
The five-year contract between Washington and Seoul known as Special Measures Agreement, which outlines cost sharing for US forces in South Korea, expired on December 31.
Since then, the two sides had been locked in a standoff over US President Donald Trump's request for a 50-percent increase in South Korea's contribution.
"Both sides are committed to working out remaining technical issues as quickly as possible," the State Department spokesman said.
Under the new agreement, South Korea would increase its financial contribution to nearly $1 billion, a State Department official told CNN.
The expired deal required South Korea to pay 960 billion won ($848 million) a year for the cost of maintaining some 28,500 American troops stationed in the country.
Trump has been pushing for between $1.2 and $1.6 billion per year, but South Korean President Moon Jae-in is resisting the demand.
The US president has reportedly called on Seoul to cover the cost of deploying new aircraft carriers and bombers.
The United States has already deployed two Terminal High Altitude Area Defense (THAAD) launchers to South Korea, sparking weeks of protests in the Asian country.
Back in October, he criticized Seoul for failing to finance the controversial deployment of the American missile system on the Korean Peninsula.
South Korea's Yonhap news agency earlier quoted a diplomatic source in Seoul as saying that Washington appeared set to accept Seoul's request to contribute under $1 billion in 2019, and that the deal would run for a year.
Seoul had reportedly rejected an American suggestion to sign a one-year contract last year.
The source attributed the compromise to their decision to focus their efforts on diplomacy with North Korea ahead of a second US-North Korea summit slated for later this month.
However, the United States and South Korea are at loggerheads on how far to go in embracing North Korea.
The US intelligence chief has said that Pyongyang is unlikely to give up its nuclear deterrent, while Seoul no longer views the North as its main enemy.