Korea
Asia-Pacific
Iran
Middle East
South Korea summons Iran envoy to explain president's meddlsome remarks in UAE
South Korea's Foreign Ministry has summoned the Iranian ambassador to Seoul to provide explanations once again over the recent controversial remarks by President Yoon Suk Yeol in the United Arab Emirates.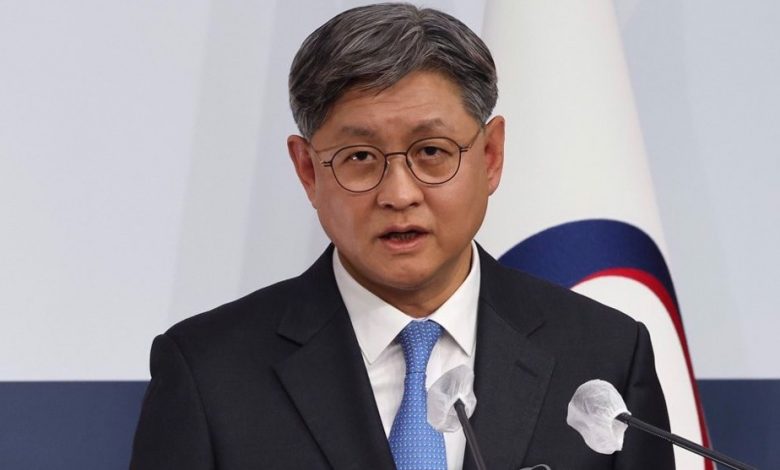 Saeed Badamchi Shabestari was called in by South Korean First Deputy Foreign Minister Cho Hyun-dong on Thursday, Lim Soo-suk, the spokesperson of Seoul's Foreign Ministry, said on Thursday.
"As we explained several times, (Yoon's) reported comments were meant to encourage our troops serving their duties in the UAE, and had nothing to do with Iran's foreign relations, including South Korea-Iran relations," Lim said.
"Our government's will to develop relations with Iran remains unchanged," the official said.
Lim further explained the South Korean president's comments on a possible move to develop nuclear weapons, and said the remarks were :in line with the intention of strengthening the effectiveness of extended deterrence in order to respond to North Korea's escalating nuclear and missile threats."
According to Lim, Shabestari told Cho that he would "faithfully" convey Seoul's explanation to the authorities in Tehran.
Earlier, Iran's Foreign Ministry summoned the South Korean ambassador to protest Yoon's interventionist remarks regarding the Islamic Republic's relations with the UAE.
Addressing the UAE-based Korean forces during a recent trip to the Persian Gulf Arab state, Yoon drew an analogy between the alleged threat posed to his country by North Korea and what he called the "threat" facing Abu Dhabi from Iran. He then labeled Iran as the "most-threatening nation" to the UAE.
During the meeting with Yun, Iranian Deputy Foreign Minister on Legal Affairs Reza Najafi stressed Iran's "friendly" relations with most of the Persian Gulf countries and described as "meddlesome" the South Korean president's remarks about Iran and UAE, which Najafi said undermined peace and stability in the region.
Najafi called for an "immediate" explanation on the part of the South Korean authorities concerning the issue and emphasized the need for them to swiftly rectify their approach.