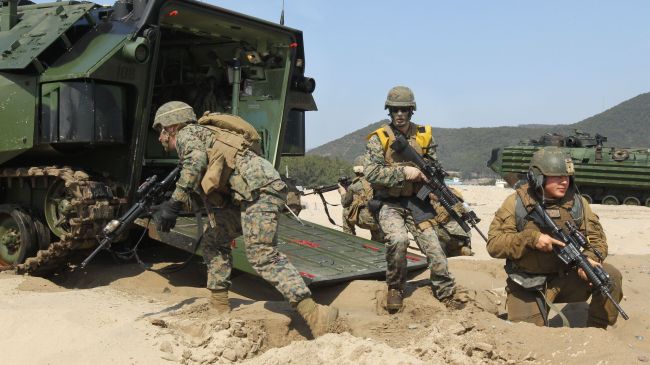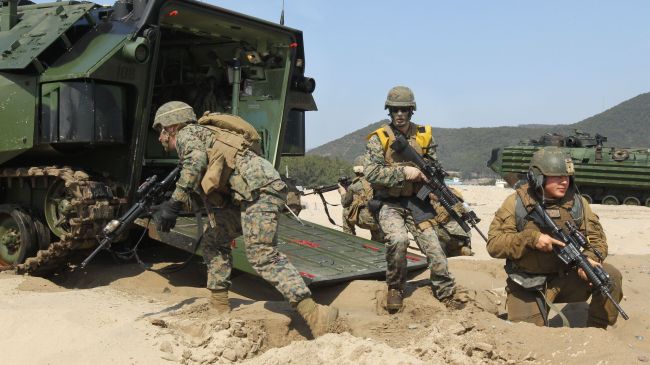 South Korean and US forces have conducted a fresh military exercise amid rising tensions on the troubled Korean Peninsula.
South Korean officials said on Thursday the combined forces took part in a joint river-crossing drill in South Korea's Yeoncheon County near the North Korean border.
The fresh military drill featured the construction of a temporary bridge to transport military vehicles, such as tanks, across a river.
"Through the US-ROK joint drill, we are to improve ability of the US-ROK joint river-crossing and maximize the ability to support military engineering," said Song Bong-kyu, commander of South Korean Army's 6th Engineering Brigade's River-Crossing Company.
The developments come as Washington and Seoul are commemorating the sixtieth anniversary of their alliance.
But North Korea says joint military drills held by US and North Korea are a "hostile act."
North Korea has threatened to launch an immediate retaliatory strike if the US and South Korea violate a disputed maritime border during their joint war games.
South Korea has already staged a series of military exercises separately or jointly with the United States since North Korea launched a long-range rocket in December 2012.