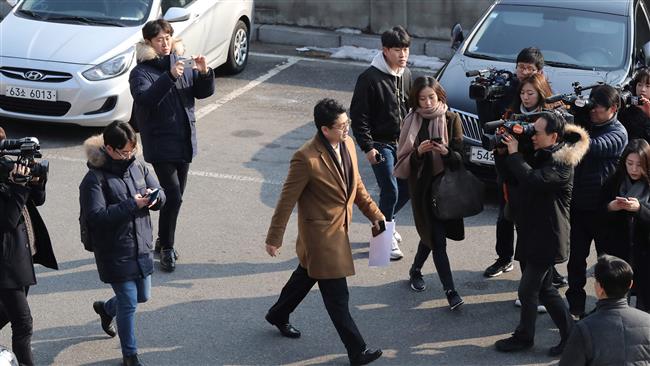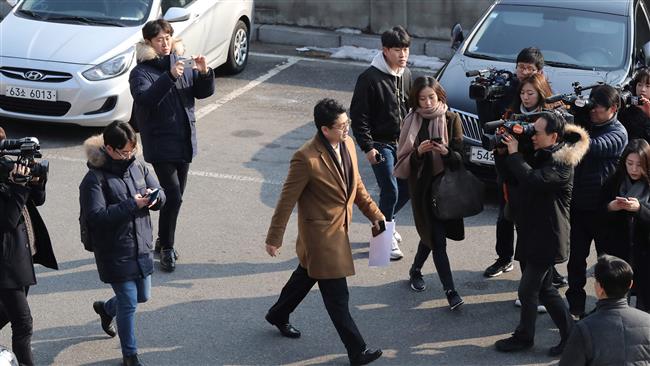 South Korean prosecutors have raided President Park Geun-hye's official residence as part of an investigation into an influence-peddling scandal but been confronted by security guards at the site.
On Friday, a team of investigators and prosecutors, who had obtained a court search warrant, attempted to enter the Blue House in downtown Seoul. However, guards at the presidential compound denied them entry, citing security concerns.
The South Korean presidency has invoked a law that blocks searches in areas with military and other state secrets. It has said it can only provide the prosecutors with potential documents requested but cannot allow them entrance.
It was not clear whether the Blue House's decision to ignore the court's search warrant was legal.
The special prosecution team is now considering raising the issue with Prime Minister Hwang Kyo-ahn, who has also been acting president since Park's presidential powers were suspended because of an impeachment vote at the parliament last December.
Park retains her title and official residence but has been stripped of her powers pending a decision by the Constitutional Court on the validity of the parliamentary impeachment work.
On Thursday, a spokesman for the prosecution team, Lee Kyu-chul, had told reporters that his team planned to search the offices of the presidential secretaries of civil and economic affairs for documents sought in the investigation of the scandal.
The Blue House had blocked another search in October last year.
President Park has been accused of allowing her close friend Choi Soon-sil to interfere in state affairs and gain personal profit using her close connections with the president. This is while Choi never had any government post.
Both Park and Choi have denied any wrongdoing. Yet, Park has apologized for her negligence in sharing "certain documents" with her friend.