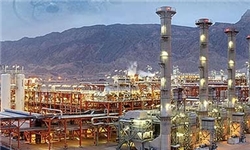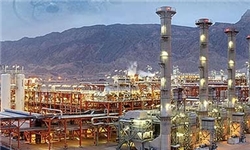 Managing-Director of Pars Oil and Gas Company (POGC) Mohammad-Reza Zahiri said his company will see its gas production rise by 50 mcm in the current Iranian year (March 2013-March 2014).
He told reporters that the target would be achieved with the development of new phases of South Pars gas field.
"In the Year of Political and Economic Epic, phases 15 and 16 of South Pars will produce 12 mcm, phase 12 will produce 25 mcm and phases 4 and 5 will produce 8 mcm of gas per day," the official was quoted by Shana as saying.
"Nearly 300 mcm/d of sweet gas is being recovered from the 10 active phases of South Pars. This figure was achieved last year," said Zahiri.
"The production of gas condensate in South Pars was nearly 135 mcm last year and liquefied petroleum gas (LPG) production stood at 3 million tons. In total, we managed to produce nearly 88 bcm of gas," he added.
Zahiri acknowledged that international sanctions caused problems for development projects in South Pars last year. However, he noted, phases 12, 15, 16, 17 and 18 will come on-stream this year.
Phase 12 come online this year and its flare has already been turned on, he said, adding that phase 12 will have three platforms.
The platforms for phases 15 and 16 will be ready later this year while the utilities for phases 17 and 18 will become ready this year, according to Zahiri.
Noting that planning in the country defeated sanctions to a great extent, Zahiri said, "Iranian contractors have acquired valuable experiences and state-of-the-art knowledge and technology would accelerate the development of South Pars phases."
The official stated that development of each phase of South Pars would cost five billion dollars. "Lack of financial injection into South Pars phases is not true. We have managed to finance the projects with the support of National Development Fund, domestic banks and selling bonds."