Africa
South Sudan humanitarian state critical: UN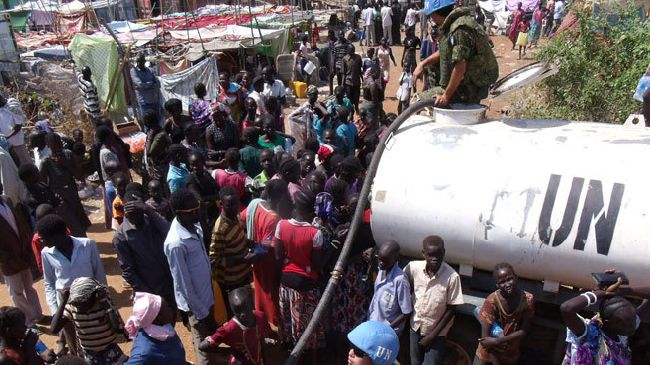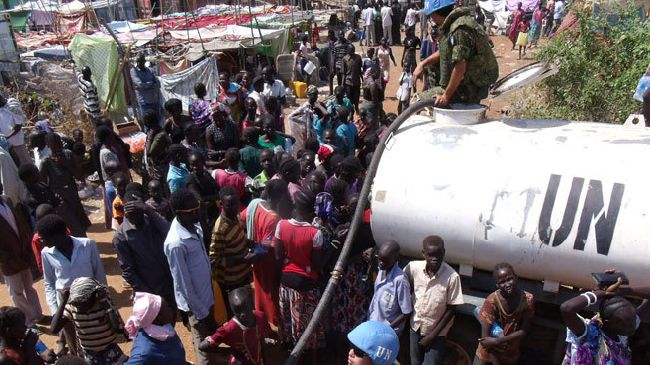 The United Nations (UN) says the humanitarian situation in South Sudan is critical despite a recently signed ceasefire between the government and rebels.
The remarks were made by UN's Under Secretary General for Humanitarian Affairs, Valerie Amos, on Wednesday.
Amos said about 3.7 million people in the world's youngest country are "severely food insecure" and called the humanitarian conditions as alarming.
The UN official also said aid agencies have assisted more than 300,000 people in need; looting of UN warehouses, however, has hampered humanitarian operations in some regions.
Amos' comments came after a visit to the northeastern city, Malakal, where more than 3,700 tons of food suppiles stored at UN warehouses have been looted.
The looting dealt a blow to the UN's efforts to feed the 73,000 civilians who are sheltered at its bases in the country.
In addition, more than 200,000 refugees also rely on UN support in Upper Nile and Unity states–a group that has been in need of help before the latest crisis began over a month ago.
Commenting on the situation in the city, Amos said, "I saw people in dire circumstances with no food, without proper sanitation and water."
This comes as a ceasefire was signed between the South Sudanese government and rebels loyal to the ousted vice president, Riek Machar, was signed on January 23 to end weeks of heavy fighting in the country, which led to the death of thousands of people.
The violence broke out in the capital Juba on December 15, 2013, when President Salva Kirr accused his sacked deputy, Machar, of attempting to stage a coup.
The conflict soon turned into an all-out war between the army and defectors, with the violence taking on an ethnic dimension that pitted the president's Dinka tribe against Machar's Nuer ethnic group.
Aid groups say up to 10,000 people have lost their lives in the fighting and more than 700,000 people have been displaced due to the violence. Some 124,000 people have also fled to neighbouring countries.