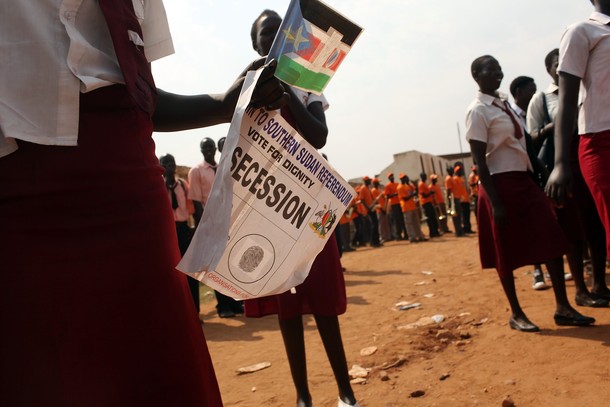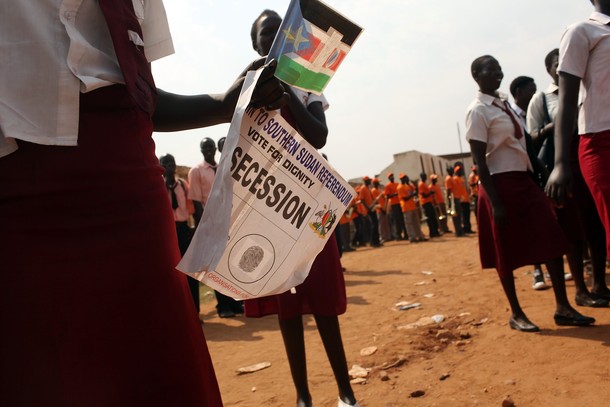 Millions of south Sudanese are preparing to vote in a self-determination referendum that could split one of Africa's largest but poorest nations into two countries.
In the week-long referendum in Sudan, which begins on Sunday, the majority will most likely vote to break away from the north. Most of the southerners see it as a prelude to the birth of the 54th member state of the African Union.
The referendum is being held as part of the 2005 peace deal that ended two decades of civil war. According to the deal, at least 60 percent of registered voters must cast ballots for the result to be valid, a Press TV correspondent reported on Friday.
With the overwhelming majority of political parties, civil society, and religious groups heavily campaigning for separation, the final cultural festivities are being seen as the last big celebration before independence.
But to dispel fears that the two parts of the country could again resort to arms to resolve their differences, Sudanese President Omar al-Bashir recently announced that if the people in the south decided to vote for secession, the government in the north would support and congratulate them.
The Special Ambassador of the United States for the Referendum in Sudan, Princeton Lyman, has expressed his satisfaction with the preparations for the referendum.
Over 95 percent of registered voters are in southern Sudan, while the rest are southern Sudanese living in the north or eight other foreign countries.
But some observers and political analysts are of the view that the US has never been a fair broker and that it is making serious efforts to ensure that the south secedes from Sudan.
Many in the south think that the referendum will give birth to another African nation. But for that to happen peacefully, some issues have to be addressed.
The two sides must finalize a separation agreement. They need to find a formula for sharing the oil revenue from jointly operated fields. And most importantly, they have to come up with a method for the control of disputed areas.