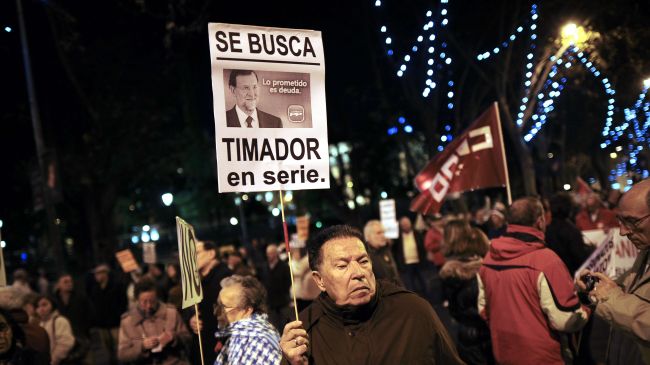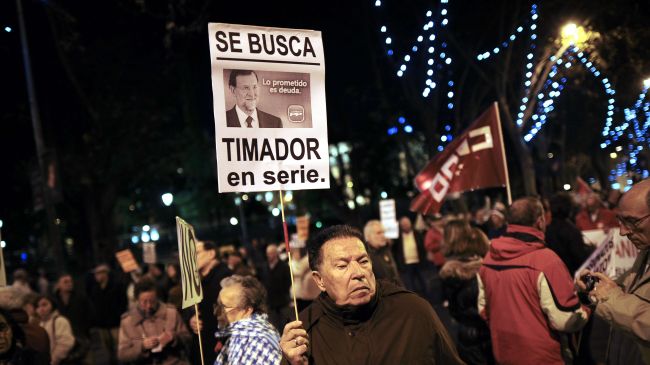 People in Spain have been forced to spend less on food and Christmas presents due to the government's austerity measures.
Spain will experience its fifth Christmas of crisis and this year citizens are faced with higher sales taxes, pension cuts and no end-of-year bonuses.
"In previous years you might spend three or four hundred euros on presents, but this year we will be grateful if we can spend more than a hundred," said a shopper.
Marketing professor, Jaime Castello, has estimated that Spaniards will spend 40 percent less than five years ago, meaning that on average 600 euros will be spent per household this year compared to 1,000 euros in 2007.
One quarter of Spain's workforce is unemployed and those with jobs do not know if they will keep their position in the near future.
"Although I have a job at the moment, I do not know whether I will still have it come January or whether they will fire me," said a health care worker.
With many Spaniards unemployed and on a tight budget, people are hoping to win some extra money for the festivities by playing the lottery El Gordo "The Fat One," Europe's biggest lottery.
"It is very sad really, but right now in Spain it is almost easier to win the lottery than to find a job," said a Spanish citizen.
The Spanish government has been sharply criticized over the austerity policies that are hitting the middle and working classes the hardest.
Europe plunged into financial crisis in early 2008. The worsening debt crisis has forced the EU governments to adopt harsh austerity measures, which have triggered incidents of social unrest and massive protests in many European countries.