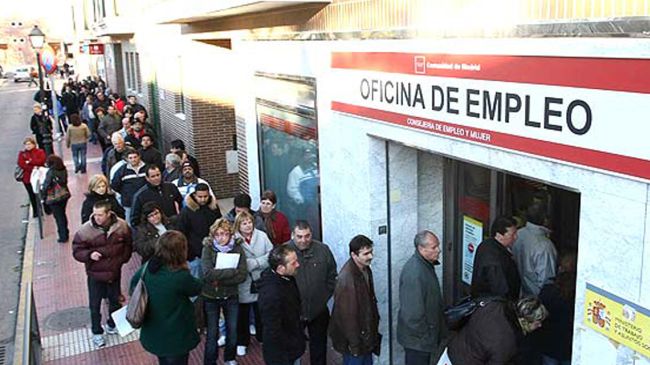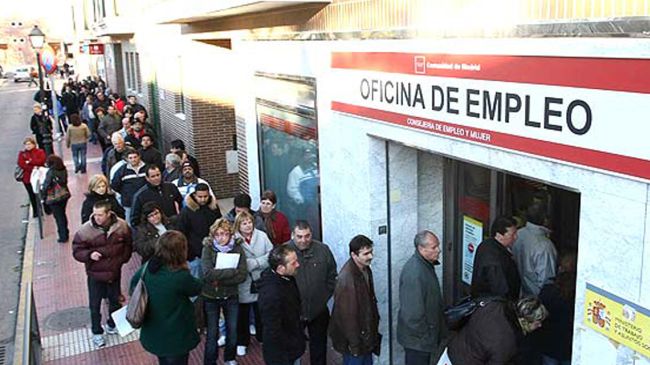 Although Spain's jobless rate has fallen by nearly two percent, the decrease is not as encouraging as the government claims, economists say.
Spain Labor Ministry said on Tuesday that the registered jobless rate decreased in May by 1.97 percent, putting the number of unemployed at 4.89 million.
However, economists believe that the figure is deceptive since it does not include Spaniards who have been without work for more than one year.
"To say this data supports the onset of a recovery in the labor market is a bridge too far in my view," said Martin Van Vliet, an economist at the ING, adding, "It is not necessarily a recovery driven by healthy job growth. It could also be influenced by the recent trend of young people moving abroad in search of work."
The country's unemployment rate stands at 27 percent and is the second highest in the European Union after Greece.
Among the youth, the number is even worse with a staggering 56.4 percent of young Spaniards being unemployed.
The high number of jobless youths has led many of them to move to other countries in search of work.
Analysts say that even if the country comes out of recession next year, job creation could lag until much later.
On May 3, credit rating agency, Fitch Ratings, said it predicted Spain's unemployment rate to peak at 28.5 percent in the first quarter of 2014 as government measures such as wage-setting reforms take effect and a contraction in industrial output reaches its limit.