Europe
Spain nabs 51 politicians in anti-corruption raid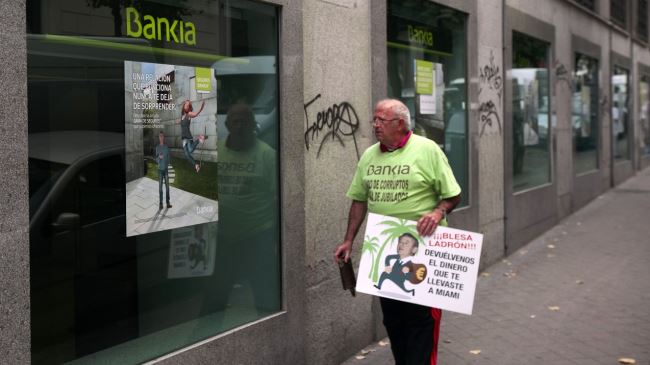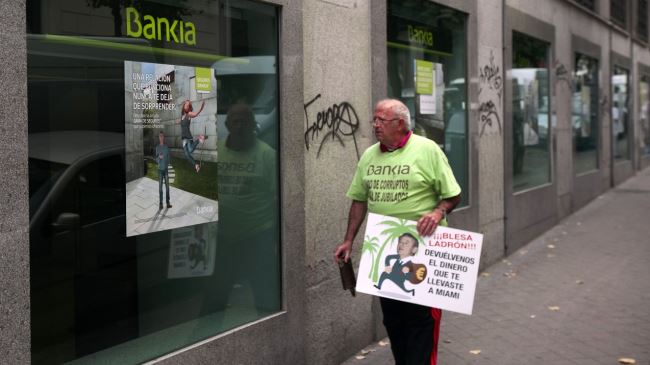 In Spain, authorities have arrested over fifty people, including senior members of the ruling party, as part of a wide-ranging corruption investigation across the European country.
The mass arrest, involving 51 prominent politicians, was made on Monday and the detainees will face charges of taking bribes, money laundering, embezzlement, and influence peddling in the granting of licenses to businesses.
The Spanish anti-corruption prosecutor's office said in a statement that the suspects, including top members of the ruling People's Party (PP), were arrested as part of an investigation into "a network of corruption" that involved contracts worth roughly 250 million euros.
The prosecutor's statement said that the investigation focused on the regions of Madrid, Murcia, León and Valencia.
"The collusion between local councilors and civil servants, with builders and energy service companies, and the corruption of middle-men and key companies, has helped them to secure contracts worth around €250m in the past two years alone," said the statement.
The biggest anti-corruption sweep in Spain's history came one day after Prime Minister Mariano Rajoy downplayed the scale of graft in the country.
Speaking on Sunday, Rajoy said that "a few small incidents isn't the same thing as 46 million people nor all of Spain".
The incident is the latest in a string of corruption scandals that have hit Spain's political parties, banks, football clubs, and even members of the royal family.
The issue of corruption has sparked anger among people in Spain, where high unemployment rate, harsh cutbacks in social welfare and an ailing economy are the three major issues people have to deal with.
Spain's economy collapsed into recession in the second half of 2008, which has taken with it millions of jobs.