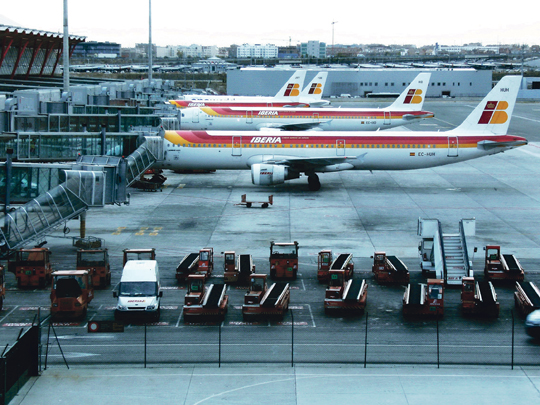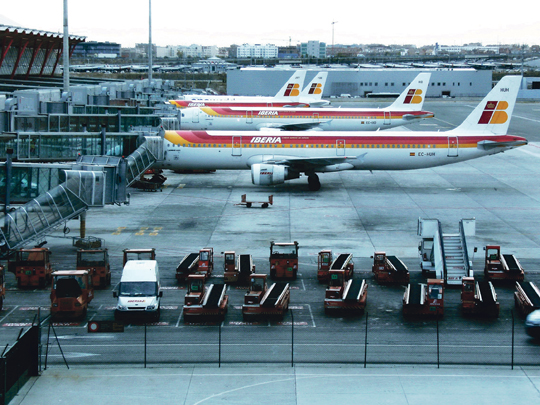 Employees at Spanish national airline Iberia have staged a rally in Madrid to protest the company's plan to lay off thousands of workers.
The workers, carrying banners reading "business for Britons, unemployment for Spaniards" and "Iberia is not for sale, we have to defend it," gathered outside the airline headquarters in the capital on Thursday to protest the planned job cuts, Reuters reported.
"We were profitable and now we are having losses and the other company (British Airways), with all my respects, is having big profits at expenses that we are losing everything. They are cutting the airline's network, the oldest haul in Iberia. So we don't think it's correct or fair. The merge should be between equals, not that one swallows the other," said Iberia flight attendant Consuelo Cirujano.
"What is happening in Iberia is a bit like what is happening in the country, job destruction. Spain is a country that lives because of tourism, so Iberia's problem does not only affect 4,500 workers, it could be more, 6,000 or more if we don't stop them," said Iberia ground staff Julia Pastor.
Iberia is, with British Airways, part of International Airlines Group (IAG), which announced on November 9 plans to cut 4,500 jobs and cut salaries by 25 to 35 percent at the airline.
Three Spanish unions — Workers' Commissions union (CCOO), the Spanish Airline Pilots Union (SEPLA) and the General Union of Workers (UGT) — have spoken out against the move.
In an attempt to reduce Iberia's costs, IAG said it had also planned to cut the Spanish flag-carrier's network by 15 percent, cancel five long-haul flights and sell 25 planes by mid-2013.
IAG gave the unions until the end of January to reach an agreement on the cuts. It said the cuts were necessary due to the worsening economic crisis in Spain and the eurozone.
On November 14, six airlines operating in Spain cut more than 600 flights, including some 250 international routes, over austerity measures introduced by Premier Mario Monti's government.
The Spanish government has been sharply criticized over the austerity policies that are hitting the middle and working classes the hardest.
However, the government has remained adamant, saying the austerity measures are needed to carry it through the crisis.