Europe
Spaniards protest against government policies in Madrid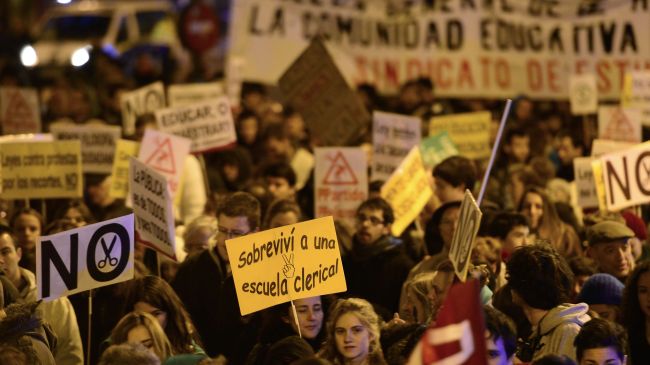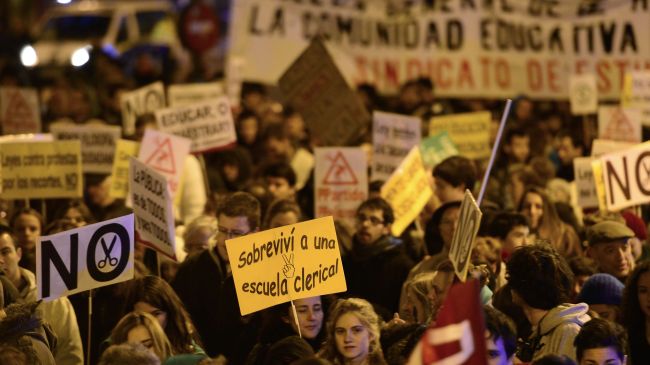 Tens of thousands of Spaniards have staged another demonstration in the capital, Madrid, to voice their outrage at the government's austerity measures and new anti-protest law.
On Saturday, various organizations, social groups and unions took to the streets in Madrid to oppose a new bill, known as Citizen Security, which has been drafted by Spain's ruling People's Party to restrict public protests.
The draft law, which is to be presented in a cabinet meeting on Friday, will introduce heavy fines for those who participate in unauthorized protests across the country if it comes into force.
Izquierda Plural, one of Spain's main opposition parties, has described the bill as a "kick in the teeth to democracy." However, Spanish Prime Minister Mariano Rajoy claims the proposed law is to protect citizens and not to silence protesters.
People in Spain are also angry at more budget cuts, arguing that austerity measures without growth have led to steady job losses in recent years.
The country suffers from the second highest level of unemployment in Europe after Greece, which had an unemployment rate above 27 percent in May.
Battered by the global financial downturn, the Spanish economy collapsed into recession in the second half of 2008, taking millions of jobs with it.
Spain has seen numerous protests in recent years, with the latest on November 20 when students gathered in front of the Education Ministry in Madrid to show their anger at the government's austerity cuts, rising fees and other changes to the education system.