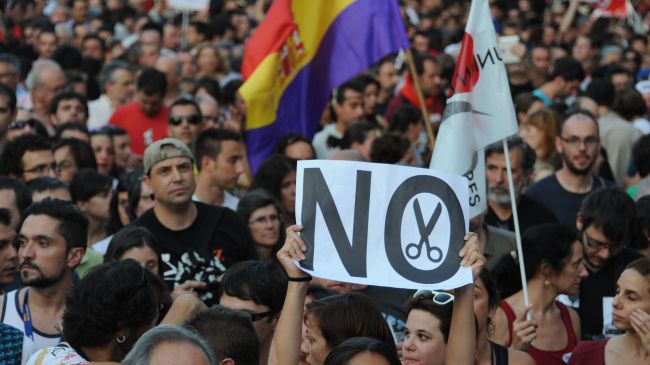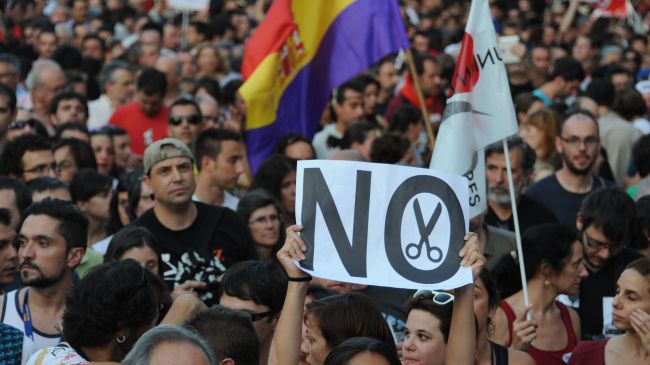 Spanish protesters have once again poured into streets in the capital Madrid to voice their opposition to the latest round of austerity measures.
Undaunted by rubber bullets and tear gas, protesters staged another demonstration against the government's recent measures including an increase in sales taxes and a wage cut for public workers.
Unemployed people and activists also joined public sector workers and trade union members in their protest against belt-tightening measures.
On Thursday, tens of thousands of people staged demonstrations in dozens of cities across the country, chanting slogans against government "robbery." Riot police, however, used rubber bullets and batons to disperse the crowd in Madrid.
A string of daily demonstrations began last week, right after Prime Minister Mariano Rajoy announced fresh austerity measures to save 65 billion euros to cut the country's public deficit.
The rate of unemployment has jumped above 24 percent and it is believed that the recent measures will further depress the economy.